According to a new CIA report, China is expected to have as many as 100 long-range nuclear missiles aimed at the U.S. by 2015. What do you think?
---
"We don't need to worry about the Chinese using nukes. They'd first need to find an unpopulated area to test them."
Max Koenig • Systems Analyst
FBI Investigating Fourth-Grade Kid Who Said He Has Seen Over 200 Dead Bodies
"Would it be culturally insensitive of me to say I hope they don't blast us to atoms? I don't want to offend anybody."
Connie Vance • Graduate Student
"Maybe it's time to flood China with opium again. Failing that, flood me with opium."
Dan Essen • Plumber
"If only Sting had possessed the foresight to hope that the Chinese love their two government-allotted children, too."
Milt Odom • Lawyer
G/O Media may get a commission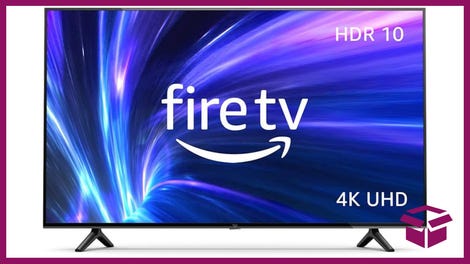 42% Off
Amazon Fire TV 50" 4K Smart TV
"We shouldn't worry. Judicious use of force is the traditional and typical of Chinese glorious history and cultural."
Ken Yaeger • Roofer
"Doesn't China know that only the U.S. is responsible enough to have a nuclear arsenal?"
Sylvia Coombes • Graphic Designer