The college years are a pivotal time in a person's life, not to mention a major financial investment. Here are some tips to help you choose the right school: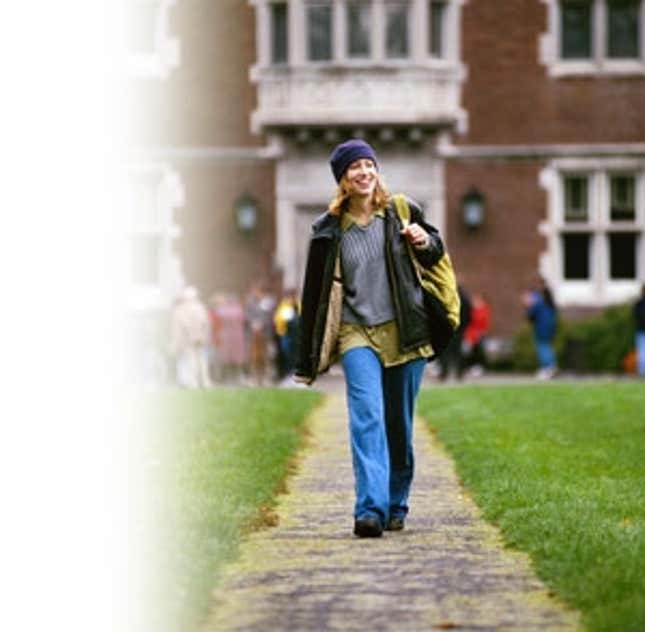 You can never go wrong choosing a college you saw advertised on public transportation.
There are many fine single-sex colleges where the emphasis is squarely on academics. Attend one of these only if you are a homosexual.
Examine the school's official crest. If it has a big pot leaf in the center, you are on the right track.
Find a college that will nurture your talents. For example, if you have an aptitude for dressing up in drag, penning witty quatrains, and awarding celebrities prizes as a way to draw attention to yourself, you may want to consider Harvard.
If you fail to get accepted at a good school, you have brought shame upon not only yourself, but also your entire family. Committing ritual seppuku is the only way to save face.
Schools that boast about their outstanding academic reputation are probably insecure about their inadequacies in other areas.
The Armed Forces Scholarship Program is a great way to earn a considerable amount of money toward college, but it has a small "joining the goddamn army" downside.
When consulting Playboy's annual party-school rankings, be sure to look closely at the students-per-hot-tub ratio.
Be wary of colleges where the chair of the history department keeps using the phrase "olden times."
If you are having a hard time deciding between Princeton and Yale, cry me a fucking river, Fauntleroy.
Avoid colleges where the previous year's commencement speaker was Burt Ward.
College? Aw, man, what are you thinking about college for? You're the best metal guitarist in Winneshiek County.