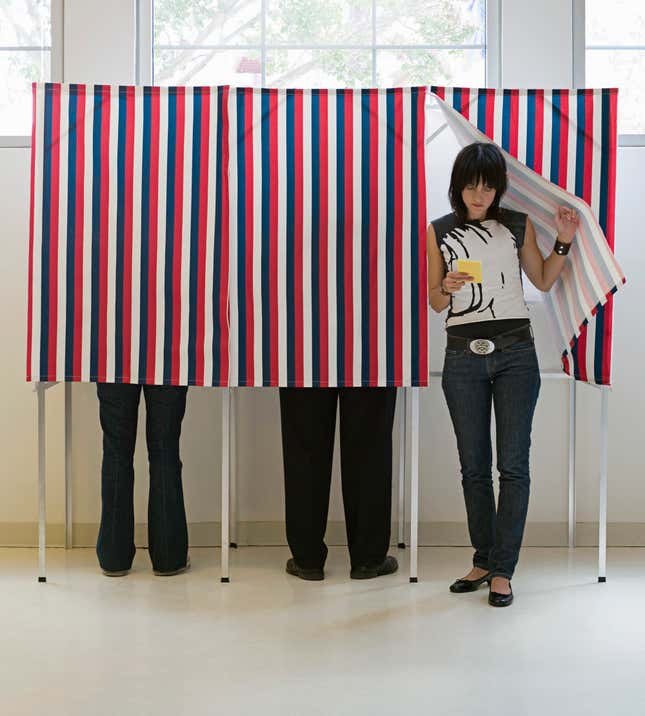 During primary season, it can be tough to decide whom you wish to nominate for president of the United States. Here are some simple ways to decide which candidate is right for you:
This Week's Most Viral News: September 29, 2023
Don't vote for anyone who can't make free throws, because it could come down to free throws.
If you have more than four Ron Paul bumper stickers on your car, you should really consider voting for Ron Paul.
A candidate should love the United States. Did you hear the candidate say the words "I love the United States"? If he didn't, maybe he does not love the United States.
Mention the candidate's name in a biker bar and see if anyone gets scared.
Assess his attractiveness. This is someone you may need to die in a war for, after all.
Fashion isn't everything, but it's important to note. Ideally, you should choose a candidate who would never in a million years wear what you're wearing right now.
Test his ability to explain a complex social issue with an easily digestible choo-choo train metaphor.
Picture yourself on a date with the candidate. Did he hold the door for you? Did he buy you flowers? Were they roses? Who the fuck buys roses? Someone who won't be getting your vote, that's for sure.