DAKOTA SPRINGS, NE—Speaking to reporters for the first time since Dakota Springs High School sophomore Brian Sutterman fatally shot eight fellow students and took his own life on Tuesday, Sutterman's classmates admitted this morning that he sure did show them.
He showed all of them, the 17-year-old's peers confirmed.
"When Brian walked into the school and indiscriminately opened fire on everyone in his path, he really showed us how we're all nothing but a bunch of arrogant frauds," said sophomore Derek Polan, noting that a murderous rampage was the best way for Sutterman to get people to listen to him. "He also made us realize what a sick joke the whole world is, which is something he understood but the rest of us were just too blind to see."
"I get it now, though," he added. "Thanks to Brian, it all makes so much sense."
Though they were reportedly sad to lose their friends in the shooting, many students also expressed a newfound respect for Sutterman, stating that in the end he had effectively demonstrated to them that they are all mindless scum and that their lives are completely disposable.
G/O Media may get a commission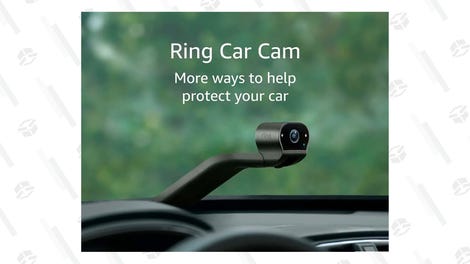 Clara Milliner, 17, confirmed that as Sutterman methodically moved through her school's hallways and discharged a semiautomatic assault rifle equipped with a 100-round magazine, she and her friends suddenly recognized that they "all live like blind sheep, obsessed with [their] dumb little cliques."
"We know now that we are inferior, and that Brian was punishing us for our inferiority," said Milliner, who added that she now held Sutterman in high regard for his profound insights. "Most of us are slaves who do whatever others command us to do. But not Brian. That's because he woke up. And more than that, he woke us up. Ultimately, what he did was necessary."
"By killing defenseless people, he made us see that we have all been lying to ourselves," she continued. "He really opened our eyes to how weak-minded and pathetic we are."
Sutterman, who killed five boys and three girls and left a dozen other individuals hospitalized with serious injuries, was described by those who knew him as quiet, but also as the most prescient student at Dakota Springs High. He was reportedly the only one who grasped that his classmates were all just pawns in a game.
"I lost my best friend in Tuesday's shooting, but even I have to admit that justice has been done here," said 18-year-old Tanner Myles, explaining that Sutterman was the only person in the entire school—perhaps the entire world—who could "see things for what they really are." "Brian was better than all of us, and we failed to acknowledge that in any way. It only makes sense that we should pay with our blood."
Agreeing with Sutterman that all students and faculty at Dakota Springs High were hypocrites and liars who deserved to die, school officials said they did not intend to waste any time grieving the loss of life and certainly wouldn't be holding any candlelight vigils or "any nonsense like that."
Administrators confirmed classes would resume as scheduled tomorrow.
"People had to be killed. I see now that it was the only way," said Duane Amberson, 48, whose daughter Melanie was shot point-blank in the head by Sutterman after the killer had exhausted the ammunition from his rifle and pulled a Beretta M9 from his belt. "Brian was right: Natural selection must run its course. The weak must be punished and destroyed. We get all that now."
"And I know I speak for all the parents here when I say if anyone thinks that Brian was just some kid with a severe mental illness, or that his deadly shooting spree failed to prove an important point to the whole wide world, they can shut up and die," he added.