Year In Review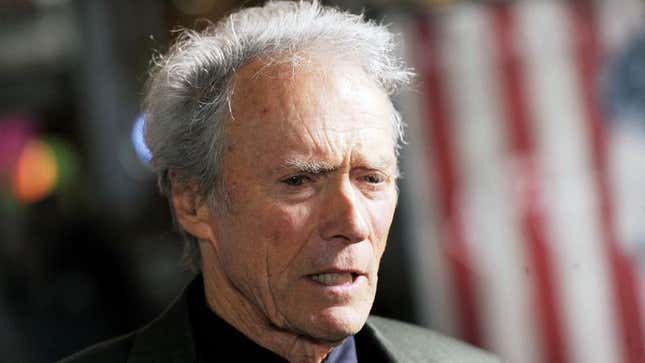 This Week's Most Viral News: September 29, 2023
NEW YORK—According to publisher HarperCollins, 82-year-old actor Clint Eastwood's new autobiography, I…Where You're Alive And They—You Write A Book About You, will be released this October, just in time for the holiday book-buying season.
"When you write…it's just that so, these people are all in our lives, all of us, and he's—but you know about—I remember 50 years ago," reads an excerpt from a chapter titled "You See The Past And It Doesn't Hurt, I Don't Know." "They were saying, but I thought—people in your own life were something to be thought about—and they were saying that back then, and even now, and I just thought, this is great."
"My mom was crying, I was crying, and my dad—and I haven't…but I thought, yeah, and Million Dollar Baby was then," the excerpt continues. "You do that."
Press materials from HarperCollins confirmed the 750-page volume chronicles Eastwood's upbringing in Northern California ("I was born, and uh…uh…uh"), his personal life as a husband and father ("Kids are kids now, and that is a thing that we…and I think a lot about that"), and his long, storied career in Hollywood ("You make movies, and then they make them, and then they get made").
In addition, a HarperCollins publicist told reporters that Eastwood writes about his political leanings in the chapter "My Time As Mayor, And Listen Here Because This Is Important, And Then You Go And They Go And Everyone Goes, And You're Writing On The Computer Now, And Small Government Bailouts In Nice Weather, The Academy Award Was, And You Think: 'Global Warming's A Problem.'"
The book also reportedly includes an intimate portrayal of Eastwood's mother, Margaret.
"So I've got my mom sitting here, and here's this terrific woman, a great gal—and I just saw Jon Voight—and it was great, it was nice, people were talking and did I mention Jon Voight because he should be in here, in the book that is," Eastwood writes. "But I think it's just important you realize…movies are being made with you in them. At least that's what people think, and that's okay."
"Right?" the book continues.
Representatives from HarperCollins said Eastwood's autobiography will be available in hardcover or digital for $29.95.