WASHINGTON, DC—In what White House sources are calling "a show of support and admiration for one of our nation's most talented and dynamic popular musicians," President Clinton drafted and mailed a fan letter Monday to '80s rock-'n'-roll superstar Joan Jett.
"Dear Joan Jett, I think your awesome. You are a awesome rock star. You are my favorite rock star," the fan letter read in part. "I have all your albums."
Jett, best known for her string of chart-topping singles with backup band The Blackhearts in the early 1980s, has reportedly been one of the president's favorite recording artists ever since he heard "Fake Friends," from 1983's Album, during his second term as Arkansas governor.
Jett, who has wowed audiences for more than two decades with covers of such rock classics as "Crimson & Clover," "Bits & Pieces" and "I Love Rock & Roll," is expected to receive the fan letter, which was mailed to her international fan club's address, in one to two weeks.
"Wow, I sure hope she reads it and maybe even writes me back," Clinton told White House Deputy Chief Of Staff John Podesta, who helped him mail the letter and also corrected numerous spelling errors. "Do you think she'll write me back? Huh? Do ya? Do ya?"
G/O Media may get a commission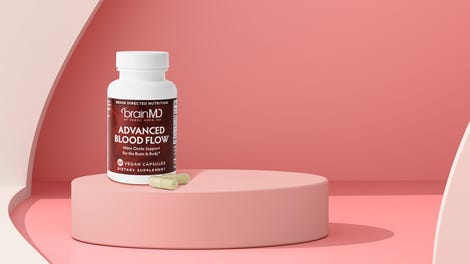 According Jim Craig, a spokesman for Jett's fan club, the singer generally does not personally respond to fan mail due to time constraints. Clinton, however, will receive a signed publicity photo of the singer within six to eight weeks as a show of thanks for his kind words, Craig said.
The fan letter, which was printed on official presidential stationery, is the first such missive to be issued by Clinton during his presidency. Prior to his White House years, Clinton had sent two others, one to rock superstar Pat Benatar and the other to lead singer Mike Reno of the Canadian rock group Loverboy, in 1982 and 1986, respectively.
According to White House press secretary Joe Lockhart, Clinton was "in high spirits" following the mailing of the letter, retiring to the Oval Office to listen to Jett's 1981 album Bad Reputation "really loud"on headphones and playing air guitar along with the music in front of a full-length mirror.
Despite Clinton's enthusiasm about the letter, the move has drawn its share of criticism.
"What kind of a message is the president sending our nation's youth by writing to Joan Jett?" asked Sen. Bob Smith (I-NH). "After all, this is the same woman who, in the video for her cover of Gary Glitter's pro-promiscuity single 'Do You Wanna Touch Me? (Oh Yeah!),' flashed the camera in a provocative string bikini. She is hardly an acceptable role model for America's children."
Sen. Slade Gorton (R-WA) agreed, calling Jett's status as a founding member of the 1970s all-girl teenage punk-rock group The Runaways, whose ranks also included future heavy-metal icon Lita Ford, "deplorable and an affront to commonly held standards of decency."
Many of Clinton's Democratic allies in Congress were quick to defend Jett, praising her as a strong feminist figure who opened doors for women in the traditionally male-dominated arena of hard rock.
"Joan Jett totally rocks," Sen. Kent Conrad (D-ND) said. "Perhaps some of my esteemed colleagues are threatened by a woman with a guitar, but I, for one, am not."
But despite such support, the president's open declaration of admiration for the pop star has sparked a whirlwind of debate regarding his motivations.
"The president clearly feels a deep psychological affinity with Joan Jett's lyrics and attitude," wrote Washington Post columnist Thomas Dorner. "When one hears Jett singing, 'I'm just a victim of a bad reputation, I got no chance to shake it,' in 'Victim Of Circumstance,' it's not hard to understand why this sentiment would resonate with Clinton, a man whose presidency has been dogged by scandal and rumor from day one."
In an editorial Tuesday, The New York Times offered another theory.
"The dysfunctional relationship described by Jett in her 1988 hit single 'I Hate Myself For Loving You' reflects many elements of Clinton's troubled personal life," the editorial read in part. "It is possible that the president's attraction to the highly sexualized yet angrily defiant public persona of Joan Jett stems from emotional abuse he suffered as a child."
Regardless of the reasons, Clinton remains staunchly unapologetic for his fandom.
"Hello, Dad! Hello, Mom! Ch-ch-ch-ch-ch-ch-ch-ch-cherry bomb!" a visibly enthused Clinton lip-synched at a White House press conference, pumping his fist wildly and instructing aides to "turn it up." "Hello, world, I'm your wild girl! Ch-ch-ch-ch-ch-ch-ch-ch-cherry bomb! Cherry bomb! Cherry bomb!"
The president, smiling broadly, then jumped up and down and clapped as the song concluded with the sound of a loud explosion.