LITTLETON, CO—On April 20, when two students at Columbine High School opened fire in a brutal shooting spree that left 12 classmates and a teacher dead, many feared that this affluent suburban school would never be the same.
But now, more than four months after a tragedy that shook the nation to its core and marked the most notorious incident of school violence in U.S. history, the atmosphere is optimistic. Slowly but surely, life at Columbine is returning to normal.
Thanks to stern new security measures, a militarized school environment and a massive public-relations effort designed to obscure all memory of the murderous event, members of Columbine's popular crowd are once again safe to reassert their social dominance and resume their proud, longstanding tradition of excluding those who do not fit in.
"We have begun the long road to healing," said varsity-football starting halfback Jason LeClaire, 18, a popular senior who on Aug. 16 returned to the school for the first time since the shooting. "We're bouncing back, more committed than ever to ostracizing those who are different."
Added LeClaire's girlfriend, cheerleader Kellie Nelson: "A school where the jocks cannot freely exclude math geeks, drama fags, goths and other inferiors without fearing for their lives is not the kind of school I want to go to."
G/O Media may get a commission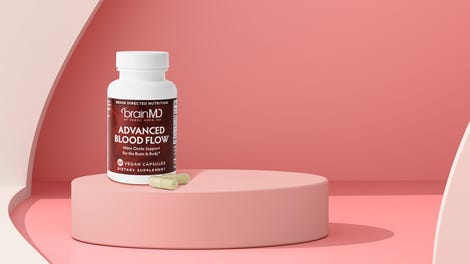 The resilient attitude displayed by LeClaire and Nelson speaks volumes about Columbine administrators' deep commitment to making the school a safe place for members of the popular cliques. Last spring, the entire nation watched in horror on live television as terror-stricken students fled the school, running with their hands above their heads, flanked by SWAT teams. But when Columbine reopened its doors on Aug. 16, a spirit of boosterism, school pride and unquestioning conformity once again prevailed as the elite jock crowd "took back the school" as its own.
On Sept. 6, amid a pep-rally atmosphere of marching-band fanfare, cheerleaders and mass chanting, a group of jocks wearing T-shirts bearing the slogan, "We, Not You, Are Columbine" were escorted by armed guards into the school for the first day of the new semester. Approximately one hour later, the rest of the student body was allowed into the building through a side door.
"It's almost as if a helpful 'big brother' is watching us now," homecoming queen Lori Nowell said. "None of the losers can mess with us. Now that the entire school is blanketed by surveillance equipment, the popular kids, like, totally rule the school!"
"Its gonna be a great year!" best friend Jessica Wohlpert added with a high-five.
As the school year begins under the watchful eye of 24-hour electronic monitoring and police protection, a sense of normalcy has returned to Columbine. Just like at any other school, the computer geeks are mocked, the economically disadvantaged kids are barely acknowledged, and the chess-club, yearbook and debate-team members are universally reviled. While these traditions are nothing new, from now on they will be much easier to preserve, thanks to the high-tech, draconian security measures that now dominate Columbine life.
Prior to the April shootings, it was thought that Columbine's unpopular students were under control. After all, geeks like Dylan Klebold and Eric Harris, the "Trench Coat Mafia" members who committed the killings, had been persecuted for years as a matter of policy. But according to vice-principal Dr. Frederick Mondrian, the tragedy made Columbine administrators realize that not nearly enough had been done to enforce adherence to the school's dominant social pecking order.
"We thought that the systematic cruelties inflicted on our school's desperate, alienated outcasts would be sufficient," Mondrian said. "Those kids were beaten up, pelted with rocks and universally rejected by their more popular peers, not only because they were smart and computer-literate, but also because of the way they dressed and the music they liked. But the shootings sent a clear message to this school and this community: We hadn't done nearly enough to keep such misfits shunned and in their place."
To rectify the problem, school authorities consulted with top ostracization experts and developed a comprehensive jock-safety plan. Cameras were installed on school grounds, enabling authorities to more closely monitor the activities of all students for suspiciously nonconformist behaviors or modes of dress. All entrances to the school are now locked and accessible only by intercom or specially coded key card, preventing the sort of open, comfortable learning environment that might encourage students to express themselves. The soothing presence of armed patrols, coupled with high fences surrounding the grounds, reassures jocks that they can feel free to once again torment the school's geeks as they did before April 20, without fear of reprisal.
In addition to these changes, school authorities have brought in special fashion consultants, who are lending their time and expertise to help educators identify "at-risk" clothing and hair. Students who are seen wearing "red-flag" items such as thick eyeliner, long coats, tattoos, Marilyn Manson T-shirts, non-designer jeans and the color black are now required to attend special makeover sessions with a trained psychiatric professional, who will assess the student's potential for nonconformist behavior and then outfit him or her in Tommy Hilfiger jeans, Gap T-shirts and Abercrombie & Fitch baseball caps with a curved brim, on penalty of expulsion.
Thus far, the beefed-up security measures have done wonders to restore the self-esteem of Columbine's jocks, who say they feel safer shunning, berating, belittling and picking on those who are different from themselves than ever before. And the jocks are doing their part to keep the untouchables in line, more than doubling the number of swirlies, noogies and wedgies doled out to Columbine's many outcasts since last year.
Happily, the many efforts to protect Columbine's jocks seem to be working. In fact, schools across the country have begun to pick up on the Columbine model, with many districts imposing measures even more stern than those at Columbine itself. These include mandatory dress codes, transparent book bags that are subject to random search, metal detectors, electronic handprint-identification systems and automatic expulsion of anyone who goes out of his or her way to "separate themselves socially" from classmates or "break the status quo."
Meanwhile, here at Columbine, the popular kids say they just want to get on with their privileged lives. As cheerleader Tammi Brandon put it at a recent pep rally, "Go Rebels!"
School authorities stressed that the remark merely referred to the name of the Columbine football team and was not intended to be taken literally.