CHICAGO—Brian Grant, 24, reported that a rock concert he attended at the Empty Bottle Saturday was ruined by 35-year-old music fan Daryl Froemer's enthusiasm.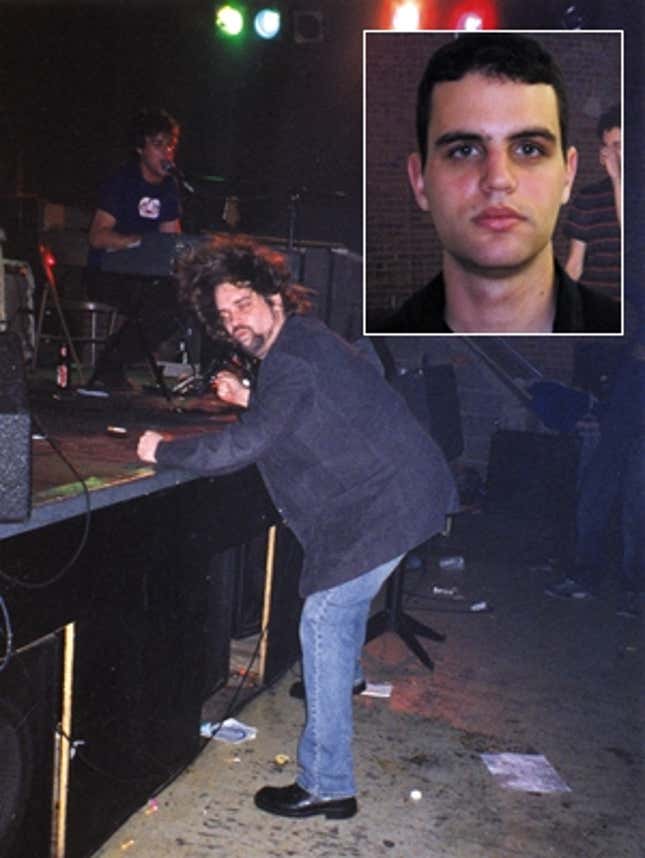 This Week's Most Viral News: September 29, 2023
"I was trying to enjoy [New York-based rock group] Oneida, but it was totally impossible because [Froemer] was making a spectacle of himself," Grant said. "I couldn't even pay attention to the band. Halfway through the set, I had to leave."
"I go out to a bar to have a good time, and I can't because there's some jackass racing around in circles and waving his beer bottle in the air," Grant added. "I mean, he was even jumping up and down during the mid-tempo songs. Come on! It's not the '90s anymore. This isn't grunge."
In addition to dancing, Froemer reportedly pounded the stage "like it was on fire," sang along when he knew the lyrics, yelled out the names of songs he wanted to hear, and repeatedly attempted to enter into a dialogue with the band.
"Every time the singer asked us a question, he was the first one to yell back," Grant said. "I don't mind the occasional 'Yeah' or 'Woo,' but this guy was shouting after every song, whistling, and asking them how their amps were. If he hadn't been so annoying, I would have been embarrassed for him."
"Did he even consider the fact that the singer might have wanted to know how the rest of us were doing?" Grant added.
Froemer's attempts to engage other bar patrons in conversation did not sit well with Grant.
"He kept turning to me to say, 'Isn't this great?'" Grant said. "How many times can you ask someone, 'Isn't this great?' and not get an answer before you realize he doesn't care to give you his opinion?"
He added: "Oh, yeah. And he kept yelling 'Rock 'n' roll!' in my face. And once he screamed 'Stooges!' I had no idea at all why he did that."
Grant said he has seen Froemer at shows before.
"I've seen him around, and he's always enthusiastic," Grant said. "But I've never seen him so wound up before."
Grant reported that he lost his patience when Froemer almost spilled a drink.
"On the way back from, like, his 20th trip to the bar, he came this close to spilling a drink all over the floor," Grant said. "If it had spilled, some of it could have gotten on me. At that point, I told my date, 'All right, enough. We're leaving.'"
This isn't the first time a concert at the Empty Bottle has been ruined by an excited fan. On Sunday, an OKGO show was wrecked by two women who spent the evening jumping up and down directly in front of the stage, blocking the view for several patrons standing behind them.
"Sometimes it's like that," said Empty Bottle manager Bruce Finkleman. "Everyone at a show is standing there, arms folded, having a great time, and then someone decides to get crazy. It can kill an otherwise perfect night. Unfortunately, unless the enthusiastic fan breaks something, my hands are tied."
Froemer, whose exuberance at most concerts is endured without incident, said he was sorry to hear that people were put off by his enjoyment of the show. Nevertheless, he said he did not plan to change his behavior at future shows.
"It's too bad someone got mad," Froemer said. "But when the band started playing 'Sheets Of Easter,' I went nuts. It's 15 minutes, two notes, and it runs over you like a monster truck. I mean, shit—that band is seriously fucking awesome!"