WASHINGTON, DC—A red-faced Senate Majority Leader Bill Frist (R-TN) admitted Monday that, as part of last week's $397 billion spending bill, Congress accidentally allocated $121 million to the National Endowment for the Arts.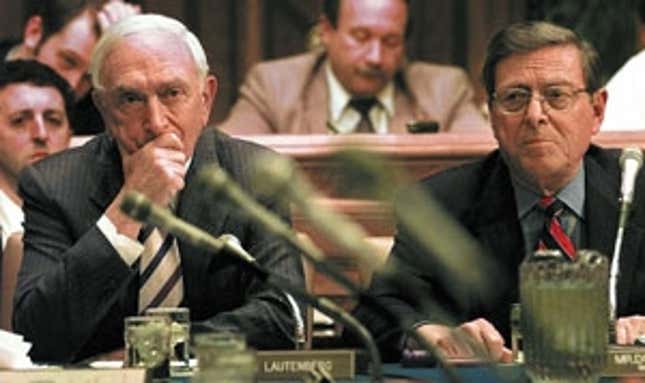 This Week's Most Viral News: September 29, 2023
"We approved what?" said Frist upon learning of the inadvertent arts funding. "I don't recall putting my name on anything like that. Any funding of the arts was purely accidental. I repeat, any financial support of artists, musicians, or writers on my part was done unwittingly and unknowingly."
"That bill was more than 3,000 pages, single-spaced," Frist added. "It's pretty easy to miss something."
The 2003-04 budget bill, which passed 338-83 in the House and 76-20 in the Senate, boosted defense spending by $98 billion and pledged $27 billion in tax breaks to oil companies and other energy concerns. It also unintentionally allocated more than $120 million to "award financial assistance for projects, productions, workshops, or programs that will encourage public knowledge, understanding, and appreciation of the arts."
"That wording was confusing," Sen. Ted Stevens (R-AK) said. "I did not fully understand what that meant. I assumed it had something to do with scientific or military research, so I voted for it. I'm sure I wasn't the only one to misinterpret that."
On Capitol Hill, countless legislators expressed embarrassment over voting for the bill, admitting that the arts funding simply slipped by them.
"I don't know how this could have happened," Rep. Gil Gutknecht (R-MN) said. "I thought I read the thing pretty carefully, but toward the bottom of page 117, those four words are right there in black and white: American Jazz Masters Fellowship."
Making the blow even more severe is the fact that the NEA will have the power to determine how the funds are distributed.
"As I understand it, not only will the government provide money for paintings and poems, it will have little say over how that money is used," Gutknecht said. "This means some limp-wristed NEA member will decide what qualifies as art rather than Congress or the president. Remind me never to skim a bill again, no matter how long it is."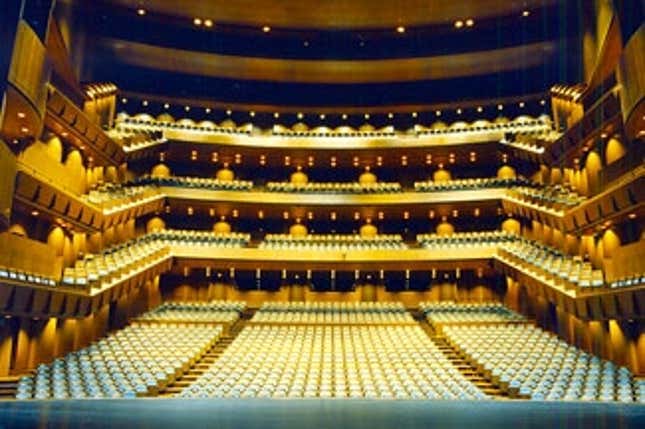 Sen. Evan Bayh (D-IN) spoke out in defense of his embarrassed colleagues.
"In those final, frantic days of House-Senate bargaining, money was flying everywhere," Bayh said. "$3.1 billion to subsidize cattle ranchers here, $1.5 billion to help states revamp their electoral systems there. I can see how, in all that chaos, $185,000 for the Dance Theater of Harlem could get overlooked."
Many citizens do not excuse the lawmakers' negligence.
"These congressmen must be held accountable," said Ronald Drake, a Lincoln, NE, hardware-store owner. "My hard-earned tax dollars will be supporting repertory theaters and art galleries—places no decent, hard-working American would ever set foot in. And then there's the museums I always hear about on the news, with the dirty photos and whatnot."
Some senators tried to defuse criticism by playing up the "many wonderful parts" of the bill.
"We need to keep this in perspective," Sen. Chuck Hagel (R-NE) said. "Let's try to focus on the $390 million that will go toward mineral drilling in Alaska's Arctic National Wildlife Refuge, rather than the $15,000 that may wind up going to some guy who wants to put on a Shakespeare play."
Added Hagel: "I can't be everywhere at once. It was [bipartisan Budget Committee member and Republican Colorado Rep. Tom] Tancredo's job to look out for things like this."
While Rep. Debbie Stabenow (D-MI) introduced the line item that grants the NEA chairperson the power to award literature fellowships, she said she never expected it to be approved.
"I always throw some doomed things in there so we have something to take out," Stabenow said. "This time, I put the arts funding in to distract everyone from the section allocating money for school-breakfast programs in low-income districts. Live and learn."
Dana Gioia, the internationally acclaimed poet, critic, and educator who was recently named NEA chairman, was "as shocked as anyone" by the financial windfall.
"I can't wait to start making calls," Gioia said. "There's a Latina artist in Los Angeles who makes these amazing multimedia collages that combine the religious iconography of her strict Catholic upbringing with photographs of horse vaginas."