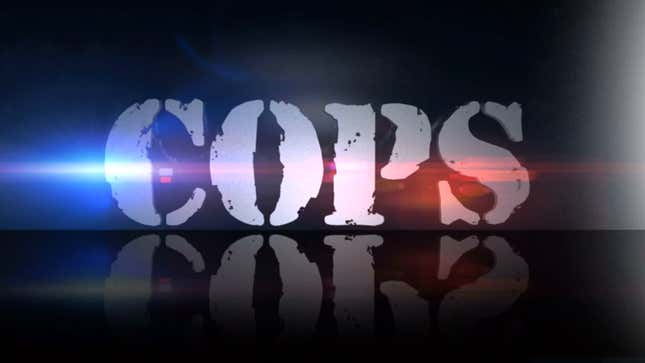 Debuting on March 11, 1989, Cops has followed law enforcement on patrols and drug busts over its 30 seasons, generating its share of big moments and controversy along the way. The Onion looks back at Cops on the reality show's 30th anniversary.
This Week's Most Viral News: September 29, 2023
---
1845:
Florida becomes a state.

---
1989:
Fox executives come up with ingenious idea for a television show about police officers.

---
1991:
Show wins the first of its 89 Emmy awards.
---
1992:
Influenced by the show's success, cities and towns across America begin forming their own police departments.
---
1995:
High-speed car chase in Houston ends tragically when the guy just sort of gives up without a fight.
---
1998:
Series breaks viewership records with its famous Friends crossover episode where two cops choke Ross after he resists arrest.
---
2002:
1,000,000th shirtless suspect apprehended.
---
2007:
Three-month-long writers' strike forces the show into a series of uninspired, poorly paced crimes.
---
2011:
Ratings start to slide with the rise of YouTube and Twitter, which allow users to upload their own fun interactions with cops.
---
2017:
Special marking 1,000th episode catches up with officers featured in the show to find out where they're on desk duty now.