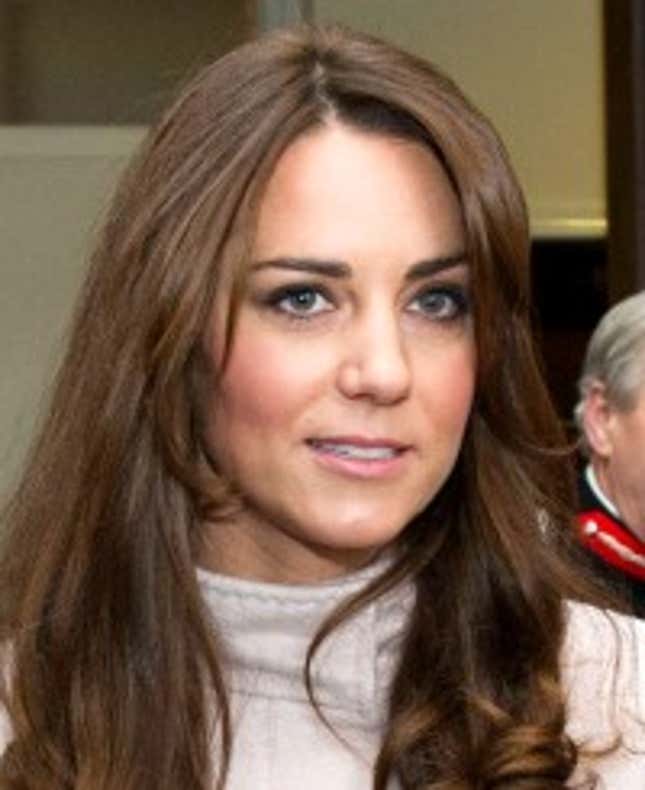 By now the news has no doubt spread that early this morning I was admitted to the hospital due to severe morning sickness, a side effect accompanying my first pregnancy. Yes, it's true: After a year and a half of marriage, William and I are expecting a child, a greatly anticipated occasion that has brought much joy to the Crown and personal horror to me, the innocent woman who was chosen from among millions to act, unwittingly, as nothing more than vessel for a deformed and unnatural being.
Jimmy Carter Becomes World's Heaviest Man At 850 Pounds
For the love of God, for the love of all that is holy, cut this fucking monster out of me!
I don't care how it's done. Use scissors. Use a razor. Use a bloody letter opener—just slice this demon from my womb and burn it to a crisp. Even now, restrained here in my hospital gurney, I can feel it gestating inside me, a malformed abomination wrought from centuries of inbreeding and an ancient pact of unspeakable evil. I can feel its scaly skin rubbing coarsely against the placenta. It knows what it is. It knows the power it wields even now. And all day long it demands to be fed, fed, fed. I cannot stand it any longer!
Oh, what a fool I was. Like a schoolgirl, I actually believed I'd stepped into a fairy tale, with my prince charming at my side. Sweet illusion, how I longed for you to be real. Instead, a year after my wedding, the groom's female relatives began to prepare me for pregnancy and childbirth, praying to the gods of fertility, slaughtering the beasts of the field, and feeding me special elixirs of obscure origin. Then finally, on the first full moon of autumn, the implantation process commenced, with the royal family gathering around in a circle as the prince planted his seed inside my womb, his vicious thrusts eliciting warm smiles of approval while my helpless shrieks fell on deaf ears.
And now, I am not one but two—the creature lurks within me. At night, it speaks to me, it's arcane murmurs filling my ears. I long to rip it from my gut, but the footmen watch me day and night. As soon as sleep finally arrives, I find my psyche plagued by nightmares of terrifying vividness—10,000 horses drowning in pus; crimson-eyed children feasting on the head of King Richard II; a smiling, dagger-toothed worm wriggling in viscous slime. And in the morning, it—the twisted, expanding it—demands its food: pebbles, mud, raw beef, and ale. The concoction twists my stomach in endless knots, and the beast inside me growls with satisfaction.
And William—vile, uncaring William—is nowhere to be seen. On the infrequent occasion he does arrive at my bedside I cannot bear to look at him; I recoil from his touch. Indeed, my only happiness in the past weeks has been the warm smile of the nursemaid who cleans my body and washes my hair, preparing me for the coming of the homunculus.
Hear my words! Let not the cheers of Britons resound in the streets and fields of this sceptred isle, for in me grows a hellspawn intent on maleficence! I have but time for this one short missive I write to you now, imploring you, all of you, to please sever this inhuman wretch from my stomach! Do not gaze in its unborn eyes, for it shall entrance you! The parasite shall poison your mind and convince you of your love for it! Do not let it! Kill the parasite! Drain the blood from its throat!
Time is short, countrymen! Trust not the British Crown, for theirs is the way of demons! SLAY THE BEAST INSIDE ME! DO NOT WORRY FOR MY SAFETY, JUST DESTROY THE MONSTER!
Hurry. Before it is too late.