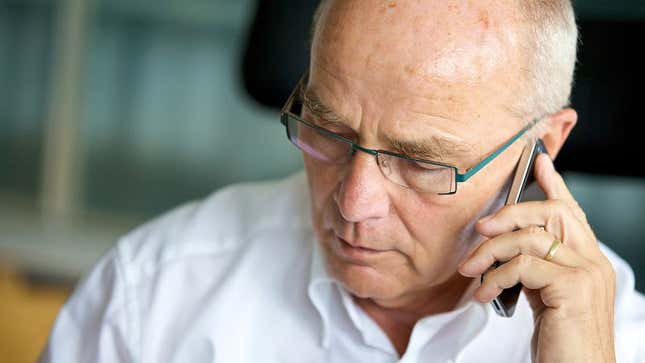 WILLOUGHBY, OH—Allowing no window whatsoever for additional conversation to take place, the father of local man Luke Asbury reportedly handed off the phone to Luke's mother on Sunday immediately after his son wished him a happy Father's Day. "Wow, he didn't waste any time—he just said thanks, told me Mom was there if I wanted to speak to her, and then got off the line before I could really answer," said Asbury, 32, who told reporters that while he in no way expected to chat at length, he did anticipate at least having one or two minutes of small talk about whether his father planned to watch any golf that afternoon. "I don't think we were even on the line together for 30 seconds before he started wrapping things up. In fact, this might've been the earliest he's ever told me he had to get going. I can't imagine he'll be able to top that next year." At press time, Asbury's mother put the call on speaker so they could all talk, though his father reportedly remained silent except for what sounded like shuffling out of the room with the newspaper.
This Week's Most Viral News: September 29, 2023
He might be a man of few words, but he knows good Scotch Whisky when he sees it. Share Dewar's 12 Year Old Blended Scotch Whisky with Dad this Father's Day.