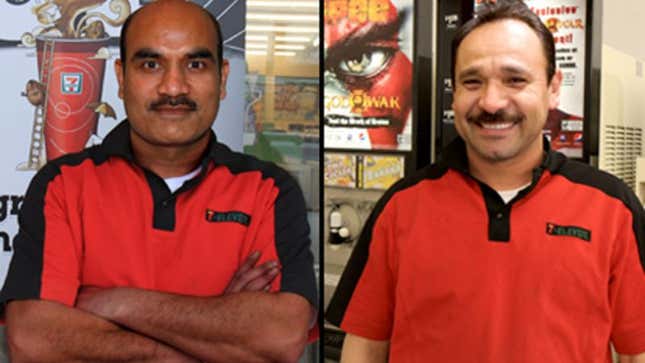 CHICAGO—In separate interviews with reporters Monday, the daytime and nighttime clerks of a local 7-Eleven provided sharply contrasting opinions on the personality and temperament of regular customer Chris Coles.
This Week's Most Viral News: September 29, 2023
Jorge Rosario, who has worked the day shift there for the past nine years, said he has always been able to get along with customers, but that the curt and sometimes rude Coles was among the few exceptions.
"He's not very friendly to me or to anybody in the store," Rosario said of the 34-year-old sales executive. "He never says hello because he's always talking on his phone. He didn't even thank me that time he forgot his change and I ran outside to give it to him."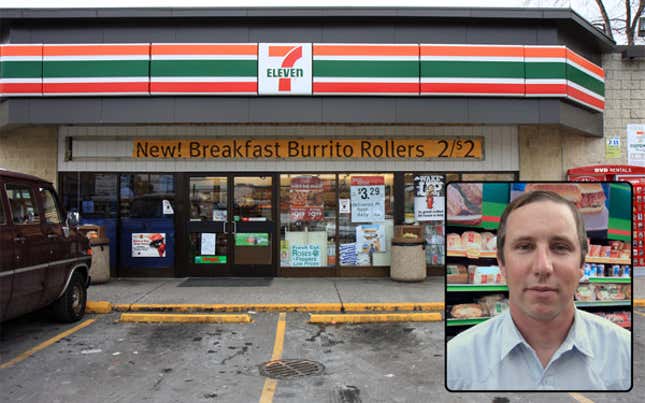 Overnight clerk Hasan Baroud painted a starkly different portrait of the customer, however. For Baroud, Coles is the sole source of entertainment and camaraderie during an otherwise mind-numbingly dull shift.
"I love him," said Baroud, a 7-Eleven employee since 2005. "Always laughing and making jokes. Two nights ago he came in and he walked up to me and he said, 'Hasan, my man, if you don't give me a high five right now, I don't know what I'm gonna do.'"
"He's always wearing a really nice suit," Baroud added. "But there's usually something missing like his jacket or belt or sometimes his shirt. Last week, he was wearing just one shoe, and I don't think it was his."
Descriptions of Coles given by Rosario and Baroud form the composite of a man who is at once kindhearted and disrespectful; self- obsessed and jovial; playfully inquisitive and borderline racist. While one describes Coles as an introverted grump who does little more than mumble, the other knows him as a gregarious singer and dancer who likes to use objects around the store as makeshift hats.
According Rosario, Coles has never initiated conversation with him aside from the occasional terse complaint about the freshness of the coffee, and has responded to any attempts at small talk with awkward silence.
"I remember last summer he was limping with a sprained ankle or something," Rosario said. "It was during the heat wave, so as a joke I said to him, 'Skiing accident?' He didn't laugh or smile at all. Like he was embarrassed I even spoke to him."
Added Rosario, "Not a nice man."
Night-shift clerk Baroud, on the other hand, told reporters he never knows what to expect from the customer he affectionately refers to as "Amtrak" due to the man's tendency to stop whatever he's doing, pump his arm, and imitate a train whistle's "woo wooo!"
According to Baroud, Coles recently spent several minutes swimming air-laps up and down the aisles and has been known to spontaneously clean out the microwave with cocktail napkins pulled from his pockets.
In fact, in all the years Coles has visited the store, Baroud said he could think of only one incident that seemed at all out of character.
"He came in one night last summer and was making like karate moves," Baroud said. "He lost his balance and twisted his ankle, and after I helped him up, he got very quiet, and then gave me a really long hug. He said he was happy I was his friend."
For his part, Coles disputed both clerks' portrayals of him, claiming that he has always been cordial to Rosario and simply didn't think the purchase of a Wall Street Journal required a "heart-to-heart" conversation. But it was Baroud that Coles disagreed with most.
"I don't know what that guy was talking about," Coles said. "I've never even been there at night."