COLUMBIA, MD—Jonathan Deeds, a 26-year-old Rockville resident who lost his hearing as an infant, feels a growing sense of alienation from his deaf friends, who he says are "way too into" deaf culture.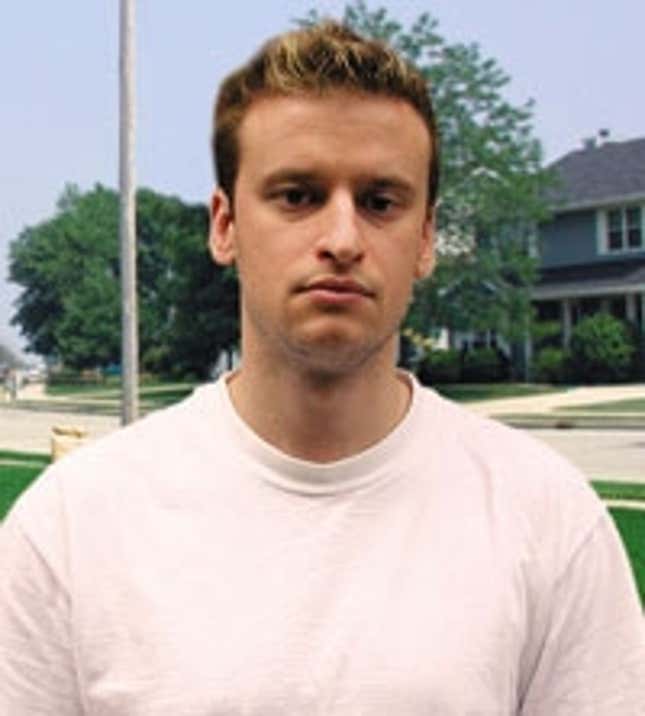 This Week's Most Viral News: September 22, 2023
"I'm deaf, but it's not like it's my whole life or anything," said Deeds, a 26-year-old sales administrator, speaking through an American Sign Language interpreter Monday. "I wish I could say the same for some of the people I hang out with."
According to Deeds, friends Rob Planter and Ben Trantvan automatically gravitate toward "all things deaf," including deaf greeting cards, deaf Kabuki theater, and "Deaf Elvis," a D.C.-area Elvis impersonator.
"Lately, it seems like everything they do is deafness-related," Deeds said. "Like, for example, they're really into this deaf comedian named Ken Glickman. He's all right, I guess, but I don't see why his being deaf makes him any funnier. But try telling that to Rob and Ben when they're cracking each other up signing one of his 'Deafinitions.'"
"They think I'm some sort of sellout because I prefer comedians from the 'hearing world,'" Deeds said. "I'm sorry, but I'd rather lip-read Chris Rock than sit through 45 minutes of Ken Glickman just because we've got something in common."
Deeds added that Planter and Trantvan assert their deaf identity in areas wholly unrelated to one's ability to hear.
"The other day, Rob tells me he's changed his e-mail address to nohearrob@deafemail.net," Deeds said. "Then he gives me the Deaf E-Mail web-site address so I could get one myself. Why would I? It's e-mail, for God's sake. Why would I need some kind of deaf e-mail provider?"
Planter and Trantvan, Deeds said, rarely participate in activities if some deafness theme is not incorporated.
"Last Sunday, Rob and Ben invited me to 'the art museum.' I figured they meant one of the big ones down in D.C., like the National Gallery or maybe the Corcoran," Deeds said. "But then I find out they mean some place called the American Hearing Aid Museum in Gaithersburg. Who wants to spend their Sunday looking at antique hearing aids?"
Continued Deeds: "Just to get a rise out of them, I pointed out that hearing aids are not for the deaf, but for people who can at least hear a little bit. They got really pissed, saying we had to support all our hearing-impaired brothers and sisters."
"'Brothers and sisters'? What's with this whole solidarity thing? Are deaf people going to start a revolution or something? I just don't get their whole 'us-versus-them' attitude," Deeds said. "You can be pro-deaf without being against people who can hear, or 'the silence-impaired,' as Rob and Ben call them."
Planter and Trantvan are also critical of Deeds' failure to date deaf women.
"You should've seen Rob and Ben's hands flying when they met Amanda," Deeds said. "They called her an 'auralist,' just because she can hear. They act like I'm rejecting my deaf heritage or something, as if there were such a thing. I guess I should be like them and pine away for Marlee Matlin."
Despite his annoyance with his friends' overzealousness, Deeds said he bears no antagonism toward deaf culture.
"I'm glad there are lots of things out there specifically tailored toward deaf people, I really am," Deeds said. "Ten years ago, they probably wouldn't have had a skydiving class for the deaf. I don't think I'd want a skydiving instructor who couldn't understand my sign language, because that'd be pretty dangerous. But why make deafness the center of your life? There's a ton of great stuff out there in the world, and some of it makes sounds."