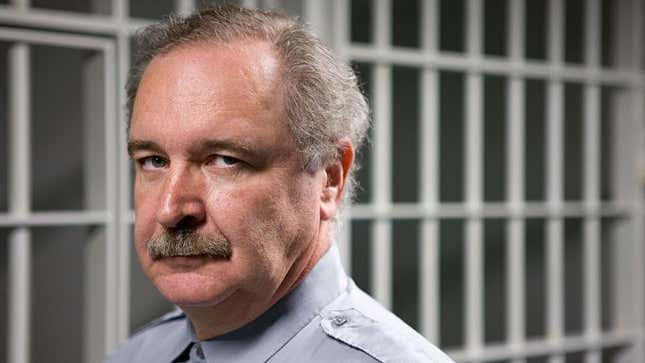 ANGOLA, LA—Saying he's seen "a lot of people come through here in [his] day" and met prisoners of every type, longtime Louisiana State Penitentiary death row guard Dwayne McFadden confided Wednesday that he's always had a bit of a soft spot for the innocent ones.
This Week's Most Viral News: September 29, 2023
While the 57-year-old corrections officer said he strives to remain detached and professional when dealing with inmates awaiting execution, he told reporters that, invariably, the men convicted of capital crimes they didn't commit somehow always manage to find a way into his heart, remaining there even after they are put to death.
"When you've been here as long as I have, you start to develop a special relationship with the guys who aren't actually guilty," said McFadden, noting that there have been so many such inmates during his 30 years on the job he has lost exact count. "You get to know them, know their stories. And as they keep exhausting appeal after appeal, you can't help but take a liking to them."
"Even though it's against prison rules, I'll sometimes let the innocent guys have an extra 10 minutes in the yard, or maybe a couple extra library books," he added. "Little gestures here and there. It's the least I can do for them."
McFadden acknowledged he has felt a personal and enduring emotional connection to virtually every one of the not-guilty death row inmates he has known, from those assigned shoddy public defenders who failed to secure a plea deal, to those sentenced on the basis of clearly fabricated police evidence and later-recanted testimony, to those who were mentally unfit to stand trial in the first place.
Often, he said, the prisoners who have stirred something inside him have been the ones who had the misfortune to be in the wrong place at the wrong time, or were forced to sign confessions after being kept awake for dozens of hours of harsh, coercive questioning. Additionally, McFadden added that many of his favorite inmates over the years were simply victims of a bygone era before the use of DNA tests became standard.
"Most of them are just these real nice guys from poor, tough neighborhoods, though I've seen falsely convicted men from all walks of life behind these walls," McFadden said of the maximum-security facility's death row population. "Interesting thing is, no matter where they come from, or what their background, the innocent ones all have this same look in their eyes that really melts your heart."
"It gets me every time," he continued. "They really are some of the sweetest people you'll ever meet."
The guard explained that while all of the individuals under his watch are damaged on some level, and the worst are merciless killers for whom there is no place in society, the ones who are not actually murderers tend to be much more likable. According to McFadden, when these inmates loudly protest their imprisonment or lash out physically in defiance of the system that has wronged them, he always feels a twinge of sadness whenever he has to pepper-spray them into submission and then forcibly pin them against the floor until they are shackled.
"You can't help but feel for these guys as people when you're keeping them under 24-hour suicide watch in the days leading up to their execution," he said, adding that a nod and a little wave goes a long way when an innocent man is being led to his death. "I have to say, I get kind of attached to them, and I miss them when they're gone."
"But most of the time, that feeling doesn't last too long," he added. "There are always more coming in."