ALBANY, NY—Albany Memorial Hospital cardiologist Dr. Richard Grafton appealed to the Board of Trustees during its monthly meeting Monday to give his unemployed friend, Doug Ferris, a newly available position in the hospital's internal medicine wing, calling  Ferris "a good guy, deep down" and a "hard worker when he wants to be."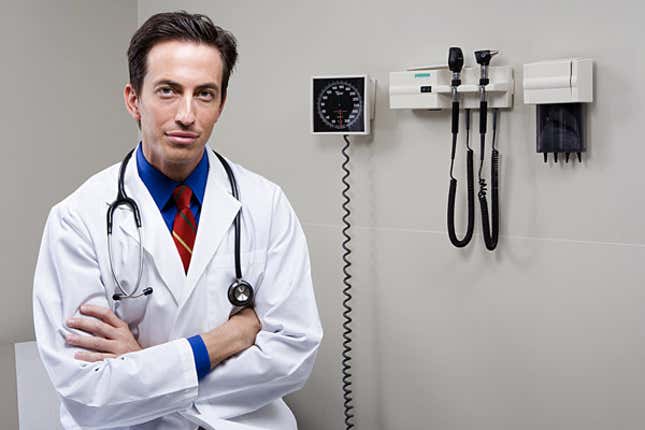 This Week's Most Viral News: September 29, 2023
"Doug's been through some tough times, but I know if the hospital took a chance on him, he'd do great," said Grafton, 35, shortly after emerging from the meeting. "He's good with his hands and takes direction real well. If I told him to put a stent in a patient's clogged artery, he'd do it. No questions asked."
"He'd be fine, I swear," Grafton repeated.
Ferris, 34, who attended Syracuse University with Grafton in the early 1990s and graduated with a bachelor's degree in communications in 1999, was reportedly laid off two weeks ago from his job as a TelePrompTer operator at the local CBS affiliate, WRGB-TV 6. Grafton said that attempting to get Ferris "doctor work" was "the least [he] could do" for his longtime friend.
According to Grafton, when he learned that Dr. Ron Clarke, a general practitioner with 25 years experience, would be vacating the position to chair the SUNY-Albany medical school, he immediately thought of the newly jobless Ferris.
"He'd be doing very basic medical procedures," Grafton said. "Like asking patients if they smoke, and if they do, telling them to quit. Eighty percent of being a doctor is knowing where the lymph nodes are anyhow."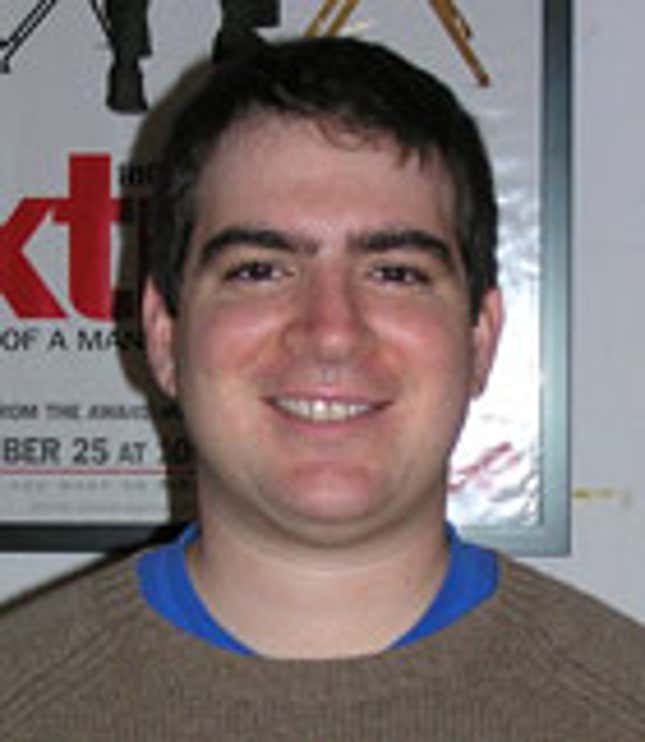 Although Ferris' experience is limited to first-aid and CPR training received when he worked as a lifeguard 18 years ago, he said he would gladly accept any job that gives him the ability to pay his bills. And, he added, the chance to reunite with an old friend was "a definite plus."
"It's gonna be great to work with Graffy again," said Ferris, who, if he gets the position, would earn just over $250,000, approximately $220,000 more than he made previously. "It'll be just like the summer of '93 when we barbacked at Bullfrog's [Bar & Grill]."
While Ferris said he planned to skim through borrowed copies of Gray's Anatomy and the Physicians' Desk Reference if hired, he believes direct, hands-on experience with such doctor activities as prescribing drugs and performing Caesarean sections would ultimately be the best teaching tool.
"I've always been one of those learning-by-doing types," Ferris said. "Graffy told me that if you can put together a sound system without a manual like I can, you can pick up bone-setting. And if I ever get confused, I'll just go get one of the nurses."
Despite concerns about Ferris' lack of qualifications, most notably from Senior Administrator Theresa Bove and Chief Resident Dr. Alfred Jacobs, Grafton insisted Albany Memorial had "nothing to lose" by hiring Ferris. He assured the board that he would take full responsibility in the "highly unlikely event" that something goes wrong,
"What's the worst that can happen?" Grafton said. "I'm not trying to get him a job doing complicated thoracic surgery—just normal, everyday doctor stuff. Doug's not here to ruffle any feathers. The man just wants a job."
"Plus, Doug could be a real breath of fresh air around here," Grafton continued. "We already have plenty of doctor types on staff, and frankly, it can get a little stuffy. He's really funny once you get his sense of humor."
Should the board deny his request to hire Ferris, Grafton said he will contact their mutual friend, US Airways pilot Capt. Joshua Weldon, who might be able to connect Ferris with a "sweet gig" operating commuter flights between New York and Washington, D.C.