CONCORD, NH—Banjo, a local border collie mix and loyal human companion, was utterly humiliated Tuesday, when his owner, 34-year-old Michael Ingram, loudly scolded the dog right in the middle of Cold Brook Park.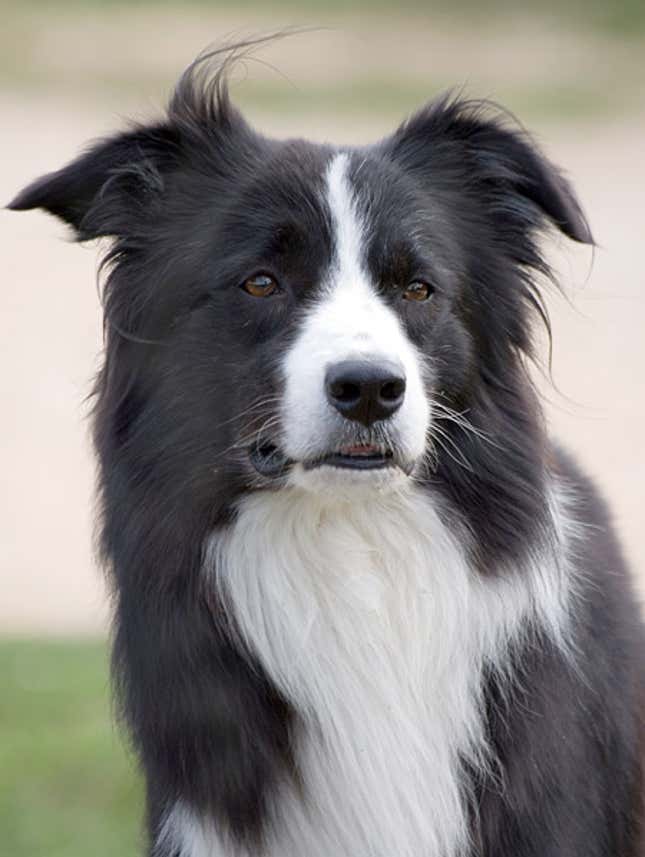 This Week's Most Viral News: September 22, 2023
"Down, boy, down! What did I tell you about barking at those birds?" yelled Ingram, the dog's supposed best friend, right in front of several other dogs, many of whom Banjo knew. "Look at me, Banjo. No more of that, okay? Just knock it off."
The mortifying scene, which included several heated utterances of "bad dog" and "very bad dog," as well as an extremely uncomfortable moment in which Ingram ordered the already self-conscious border collie to sit, lasted nearly 20 seconds.
According to park regular Morgan Studemeyer, the humiliating incident was "painful and difficult" to watch, as Ingram reportedly aired the couple's dirty laundry in plain view, and even made things personal by taking Banjo's favorite stick away from him.
"I felt bad for him, I really did," said Studemeyer, who had been walking her golden retriever puppy at the time. "Whatever was going on between the two of them, [Ingram] could definitely have waited until they got home to hash things out."
"Maybe it's none of my business, but I can't imagine ever talking to my Lexie that way," Studemeyer added, patting her dog on the stomach. "Isn't that right, girl? We have a healthy, loving relationship, don't we, Lex? Don't we, girl?"
Others at the scene told reporters that Banjo was publicly belittled on more than one occasion Tuesday. At approximately 12:45 p.m., Ingram was seen loudly chastising his companion for lying in mud before snapping his fingers to motion for the dog to stand submissively at his side. And later, Ingram reportedly failed to introduce Banjo to a coworker he had bumped into, leaving the border collie to just stand around sheepishly the entire time as the two men carried on a conversation.
"I just find the whole thing really awkward," said Douglas Lax, who takes his 6-year-old Yorkshire terrier every morning to play in the park. "Sometimes Michael and I will be talking about baseball or whatnot, and out of nowhere he'll make some weird joke about Banjo 'being lazy' or 'shedding his hair all over the couch.'"
"Like right in front of him and everything," Lax added. "I usually laugh, you know, to be polite, but that poor dog, he just takes it. Just puts on this big old grin and swallows it."
Witnesses have also reported ugly disputes between Ingram and Banjo in various public locations across town. On Friday, Ingram berated the border collie outside a local post office, an incident made even more humiliating because Banjo was in the middle of catching up with an old friend at the time.
Later that day, a neighbor observed Ingram on the street talking down to Banjo "as though he didn't understand a word." Even festive occasions, such as family get-togethers and dinner parties, have often ended in disaster, sources said.
"I used to go over to their place all the time for dinner, but I always felt so uncomfortable," said acquaintance Janet Schrump. "All those comments Michael would make about how 'we'd better keep our food away from Banjo' were rude enough, but when he decided to lock the poor thing inside the bathroom one night, I just couldn't take it anymore."
"Honestly, if my husband ever did that to me, I'm not sure what I'd do," Schrump added. "Probably shit in his bed."