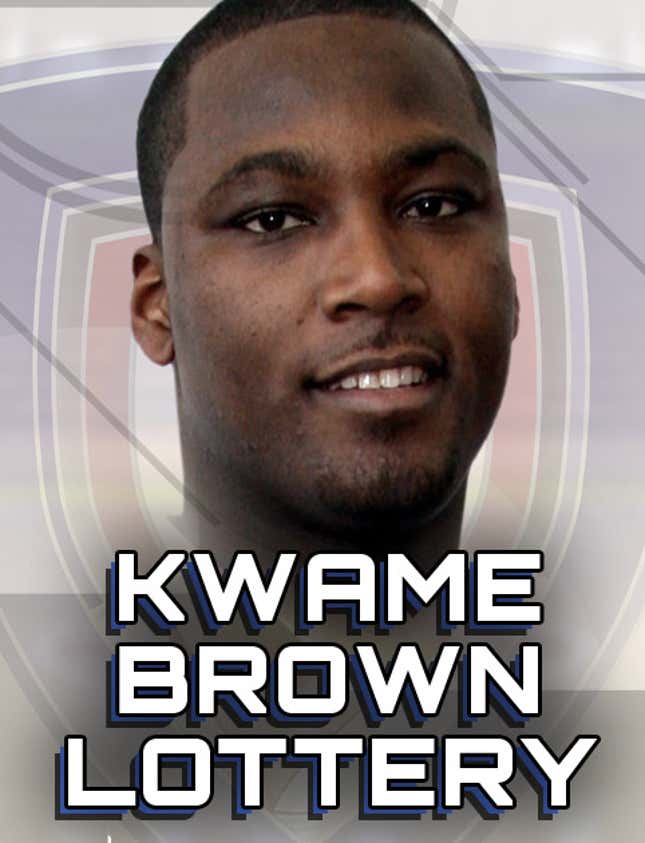 The Minnesota Timberwolves lost the Kwame Brown Lottery, meaning they will be forced to sign Kwame to a contract this offseason, despite his horrible play and even worse attitude. Here are some DomeFacts about Kwame to put the T-Wolves' misery in perspective:
He shot 33.7% from the free throw line last season on 98 attempts. Take a second to think about how bad that is.
In his ten seasons in the league, not a single Kwame Brown jersey has been sold, not even as a joke.
After unleashing Kwame on the league by selecting him first overall in the 2001 NBA Draft, Michael Jordan felt so guilty that he made an ill-advised second return to the league in a valiant attempt to shatter Kwame's confidence and drive him from the sport forever.
Would have done the same thing LeBron did.
Scouts marvel at his ability to jog to midcourt and stand there on fastbreaks instead of hustling to play defense.
Plants wither and die when he touches them.
This Week's Most Viral News: September 22, 2023