RENO, NV—Local submissive Jack Traden announced Monday that his dominatrix, Mistress Varla of DV8, seems to have more on her mind than his humiliation.
"Mistress Varla hasn't been herself lately," Traden said. "Last week, she commanded me to lick her boots clean, but when I finished, she just stared off into space."

"When she finally noticed I was waiting, she ordered me into the cage for no reason," Traden continued. "What's the point? Usually, before she puts me into the cage, she scolds me about how bad I've been or tells me that I need to learn a lesson. If she's punishing me for doing a bad job on her boots, I need to know that. It wasn't humiliating, just confusing."

Traden cited other examples of Mistress Varla's recent distraction.

"The whipping—it's all over the place," Traden said. "I don't know whether she's trying to whip my ass or my elbows. It's just not the same getting flogged by someone who's barely paying attention. And her ordering-around has been totally indecisive."

G/O Media may get a commission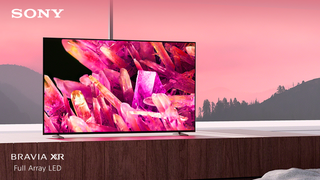 $400 off
Sony 55 Inch 4K Ultra HD TV X90K Series
Added Traden: "I've seen her like this before—last year, when she lost her job at the bank."

Especially worrisome to Traden, however, is Mistress Varla's sudden inability to tie the simplest of bondage knots.

"When I first started seeing Mistress Varla, you can bet if she bound me to a rack I was staying there," Traden said. "Lately, the leather knots are either so loose that they come undone or so tight I get no circulation. I love it when she makes me suffer, but I don't want to lose a limb."

Traden then related what he termed the saddest example of Mistress Varla's recent lack of attention to his humiliation needs.

"[Mistress Varla] slapped a collar around my neck and started walking me around her basement like a dog," Traden said. "Usually, the collar is on nice and snug, but this time it started to slip right off. I felt bad for her, so I tried holding it on with my chin while I was crawling around, but she caught me. Man, she beat the holy hell out of me for that, which normally would be great, but in this case it seemed like she was just upset with herself for making a rookie mistake. Who wants a dominatrix with confidence issues?"

Also unsettling to Traden is the sloppiness of Mistress Varla's appearance.

"When I walk into her dungeon, Mistress Varla is usually the very image of sleek menace," Traden said. "Lately, though, her boots are all scuffed and there are runs in her black stockings. Last week, I noticed she'd even incorrectly tied her leather corset. I would've mentioned it, but Mistress demands that I put in my ball gag before I arrive."

Traden said he is also disappointed with the state of Mistress Varla's torture chamber.

"A month and a half ago, that place was spotless," he said. "The floor was so clean you could eat off of it, and believe me, I would know. Now, instead of looking like her slaves scrubbed it with toothbrushes, it's just another mildewy basement with a dust-covered iron maiden."

Traden said he has no idea why Mistress Varla seems so distant, but noted that he is unlikely to find out.

"To ask about her personal life would be an inappropriate breach of the B&D code," Traden said. "But that doesn't mean I'm not worried about her. She's very special to me, but if I told her that, she probably wouldn't put me on the spanking rack for a long time."

Although he could find a new dominatrix, Traden said he believes in loyalty.

"I've been with Mistress Varla too long to call it quits," Traden said. "There's a bond that would be difficult to reproduce. When I'm under her boot, it feels like a second home to me. When she's focused, there's no one in the world who can make me feel more like a worm than she can."

In spite of this praise, Traden said he "can't keep paying top dollar for second-rate domination."

"I like to be debased, but I'm no chump," Traden said. "I might have to take a break from being her chattel while she gets her head together. After a little break, I'm sure before you know it I'll be lashed to the floor, covered in hot wax, and happier than ever."