WOODWARD, OK—U.S. teens are "getting wasted" down at the local quarry 37 percent less than in years past, according to the small-town sheriffs who closely monitor their activities.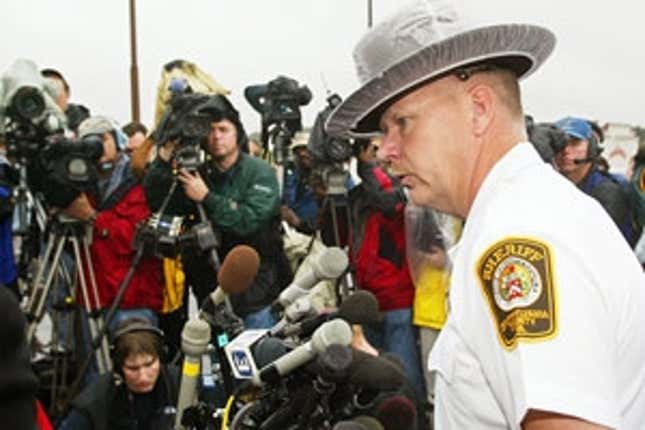 This Week's Most Viral News: September 29, 2023
"In the past three months, we've only received two citizen complaints about rowdy kids down at the old Carter quarry, and we've all but suspended patrol duty out there," said Woodward County Sheriff Clyde "Dutch" Meinhold at a press conference Monday. "Last year at this time, we twice picked up the Meyer twins and that Craig Rothamer character who lives over in Mooreland. This year, I haven't seen hide nor hair of them down there. Not so much as a single blackberry-brandy empty."
Long used as a secluded spot for illicit teenage drinking, the nation's quarries are slowly returning to their original function of mineral excavation. Reasons for the decrease in quarry drinking include incarceration of drinkers, induction into military service, and it being colder than a son-of-a-bitch lately.
"Well, I suppose with Brad Hightower in the Army now, and Jason Klaus marrying his pregnant ex-girlfriend and working his ass off at the grain elevator, these kids' party days are winding down," said Sheriff John Pressman of Waushara County, WI. "Last week, one of my deputies did catch Bobby Hightower and Lee Olle over at the quarry with what looked like a Zima, but it turns out it was just a Pepsi Blue. Surprised the heck out of me, because the Hightowers are one hard-drinking clan. They don't mean nothing by it; they're good people. Why, I used to go with Brad Sr.'s sister Bev back in high school."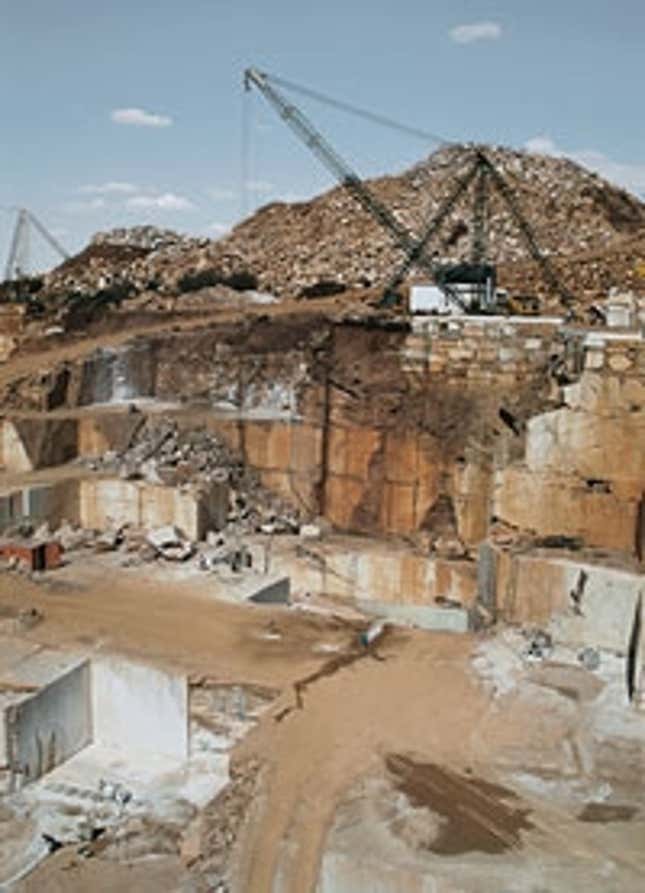 Sheriffs attribute the decrease to numerous other factors, including Fanning Spring, FL, teen Jerry Kopecky breaking his leg at the go-cart track; Matt Biederhof of Okaton, SD, being so whipped by his new girlfriend that he scarcely hangs with his buds anymore; and Robert Carey of Buckman, MN, violating probation after trying to dislodge several Homies figurines from a candy machine with a Dairy Queen spoon.
Rural liquor stores are feeling the pinch, reporting lower sales than usual for such quarry staples as peppermint schnapps, malt liquor, and fortified wine.
"Betty over at Friendly Liquor says the only suspicious thing she noticed all holiday season was the Feinske boy trying to buy Tom & Jerry mix," said Sheriff Hobart Baum of Clarion County, PA. "Probably thought there was alcohol in it. Well, what can you say, he's only 11."
The decline in quarry drinking has also been cause for concern at Jack Daniel's, which recently unveiled "Hard Cola," a product whose customer base is roughly 70 percent quarry drinkers. Attempting to adjust, Jack Daniel's is retooling the product's marketing campaign to target college binge drinkers, parking-lot tipplers, and overweight secretaries on "Just Us Girls" after-work outings.
"Traditionally, sales of quarry beverages like Hard Cola ebb during the winter months, but we're seeing the same decline in more temperate climates, too," Jack Daniel's spokeswoman Lynda Pfeiffer said. "We're optimistic about the future of Hard Cola, but we're also mindful of the toll taken on the wine-cooler industry back in the early 1990s, when a similar quarry-drinking drop-off occurred. Bartles & Jaymes never had a chance."
Despite the pervasiveness of the decline, some sheriffs are confident that the trend will begin to reverse itself when the weather warms.
"Just yesterday, I caught that Dubrow kid and his buddy Glenn with an unopened Mickey's Big Mouth," said Sheriff Gordon Leahy of Perry County, IL. "They claimed they found it on the ground while looking for arrowheads. Bullcrap."