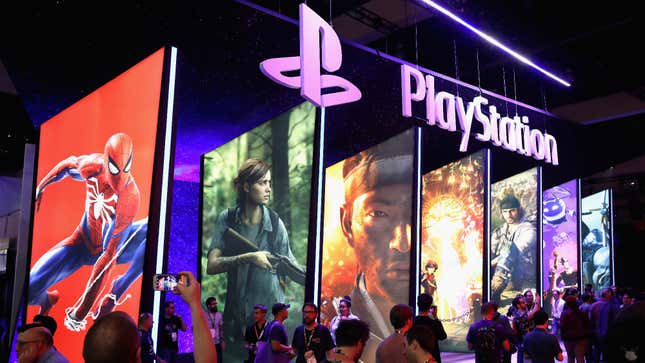 With E3 coming up in less than a month, it's time to prepare yourself for three days of red-hot game announcements, trailers, and demos from some of the biggest names in video games. Are you ready, gamers? Here's this year's press conference schedule.

Jimmy Carter Becomes World's Heaviest Man At 850 Pounds
---
Nintendo: Sunday, June 9, 7 a.m.
Mario's plane lands at LAX. Without a Nintendo presser this year, this is your best shot at seeing the iconic star.
---
Microsoft: Sunday, June 9, 1 p.m.
Really? The Excel people? At a game conference? Alright, I guess we'll hear them out.
---
Bethesda: Sunday, June 9, 5:30 p.m.
The publisher behind last year's disappointing Fallout 76 is expected to trot out some of their disgraced developers to execute live as a peace offering to disappointed gamers.
---
Tencent: Monday, June 10, 11 a.m.
The Chinese behemoth's presentation is expected to grow to swallow every other E3 press conference after announcing the acquisition of every other developer on Earth for $4.3 trillion.
---
Ubisoft: Monday, June 10, 1 p.m.
The developer is expected to announce a wave of new Rabbids crossover games including Donkey Kong Country: Rabbid Kingdom, Borderlands v. Rabbids, and Sekiro: Rabbids Die Twice.
---
FromSoftware: Tuesday, June 11, 8 p.m.
Although certainly not for casual fans, devotees claim the experience of toughing it through a grueling, sadistic FromSoftware press conference is its own reward.
---
Broderbund: Tuesday, June 11, 4 p.m.
Despite closing in 1998, the Carmen Sandiego and Choplifter developer would like to remind everyone the rights to the Broderbund logo are still up for grabs.
---
Sony: N/A
Sony has announced their decision not to participate this year. Unless…do you think they're planning a big surprise for us?! Oh, my God!