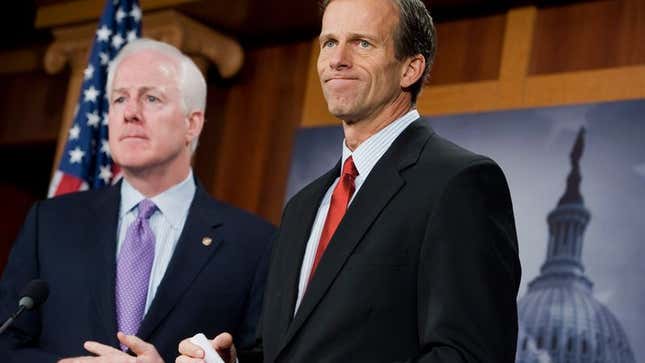 WASHINGTON—At a press conference Monday, visibly embarrassed leaders of the Republican National Committee acknowledged that their nonstop, effusive praise of Ronald Reagan has been wholly unintentional, admitting they somehow managed to confuse him with Dwight D. Eisenhower for years.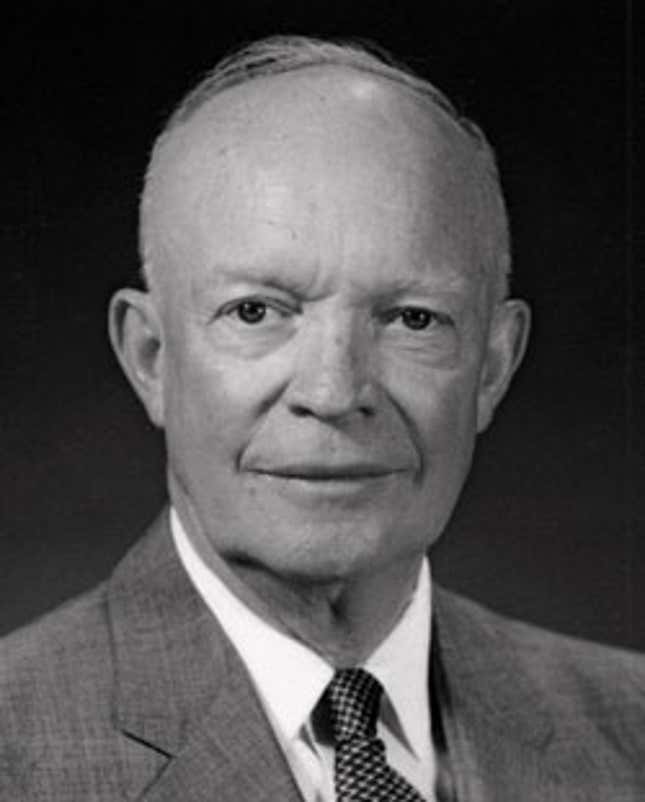 The GOP's humiliating blunder was discovered last weekend by RNC chairman Reince Priebus, who realized his party had been extolling "completely the wrong guy" after he watched the History Channel special Eisenhower: An American Portrait.
"When I heard about Eisenhower's presidential accomplishments—holding down the national debt, keeping inflation in check, and fighting for balanced budgets—it hit me that we'd clearly gotten their names mixed up at some point," Priebus told reporters. "I couldn't believe we'd been associating terms like 'visionary,' 'principled,' and 'bold' with President Reagan. That wasn't him at all—that was Ike."
"We deeply regret misattributing such a distinguished and patriotic legacy to Mr. Reagan," Priebus added. "We really screwed up."
Following his discovery, Priebus directed RNC staffers to inform top Republicans of the error and explain that it was Eisenhower, not Reagan, who carefully managed the nation's prosperity, warned citizens of the military-industrial complex's growing influence, and led the country with a mix of firm resolve and humble compassion.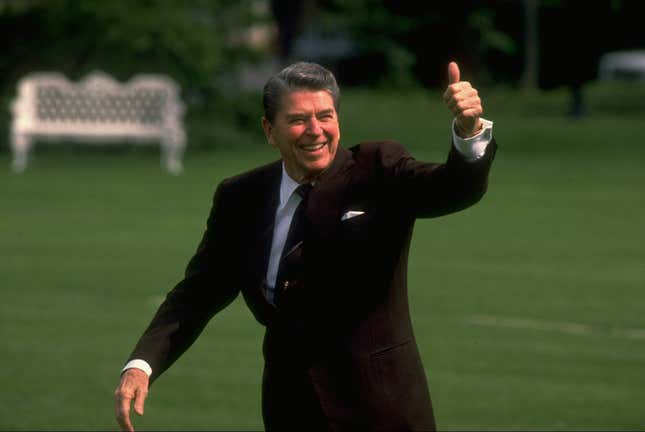 "Wait, you're telling me Reagan advocated that trickle-down nonsense that was debunked years ago? That was Reagan?" Sen. John Thune (R-SD) said upon hearing of the mistake. "I can't believe I've been calling for a return to Reagan's America. I feel like an asshole."
According to sources, millions of younger Republicans have spent most of their lives viewing Reagan a stalwart of conservative principles, and many were "horrified" to learn that the former president illegally sold weapons to Iran, declared amnesty for 2.9 million illegal immigrants, costarred in a movie with a chimpanzee, funneled aid to Islamic militants in Afghanistan, and suffered from severe mental problems.
In the wake of the GOP's revelation, Congress has passed bills to rename Reagan National Airport and the USS Ronald Reagan aircraft carrier in honor of Eisenhower. A number of potential 2012 Republican presidential contenders have also rushed to reframe their agendas in terms of "Eisenhower ideals" while distancing themselves from Reagan.
"It's absolutely mortifying to suddenly realize that the man you had long credited as a champion of fiscal conservatism actually tripled the national debt and signed the largest peacetime tax hike in U.S. history," said former House Speaker Newt Gingrich, adding that he was ashamed to learn that the man he once called his hero stood by silently while the AIDS epidemic exploded. "Frankly, I can't even believe that fucker had the balls to call himself a conservative."
"But we must move beyond this mess and look ahead toward our country's future, a future much like the one envisioned by the great Ronald Reagan," Gingrich added. "Oh, sorry—force of habit."
The misplaced adulation of Reagan has reportedly affected more than just Republican rhetoric, and seems to have had an impact on policy. Former president George W. Bush told reporters he "honestly thought" everyone wanted him to follow in Reagan's footsteps, which led him to emulate the 40th president's out-of-control deficit spending, fealty to the super-rich, and illegal wars.
While the GOP's error has gone largely unnoticed by the American public, a number of citizens admitted to having been puzzled by Republicans' slavish celebration of Reagan during recent years.
"I never understood why everyone elevated him to the level of a party icon," said 89-year-old Nancy Reagan. "Ronnie was certainly sweet and I loved him very much, but let's face it, he was a terrible president."