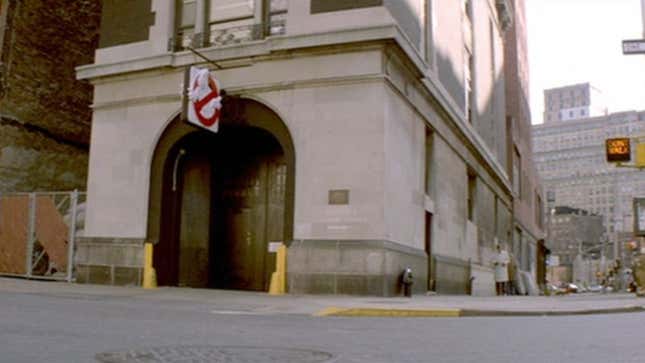 NEW YORK—Citing unsafe practices and potential toxic contamination, the Environmental Protection Agency shut down a small ghost- entrapment operation in downtown Manhattan today, and had four of the business' spectral-containment specialists arrested in the process.
Study Finds LSD Highly Effective At Ruining Nephew's Baptism
According to EPA agent Walter Peck, employees of the company—located in an old fire station in the Tribeca neighborhood of New York—had repeatedly refused to grant him access to their storage facility, which posed a health hazard to the surrounding community.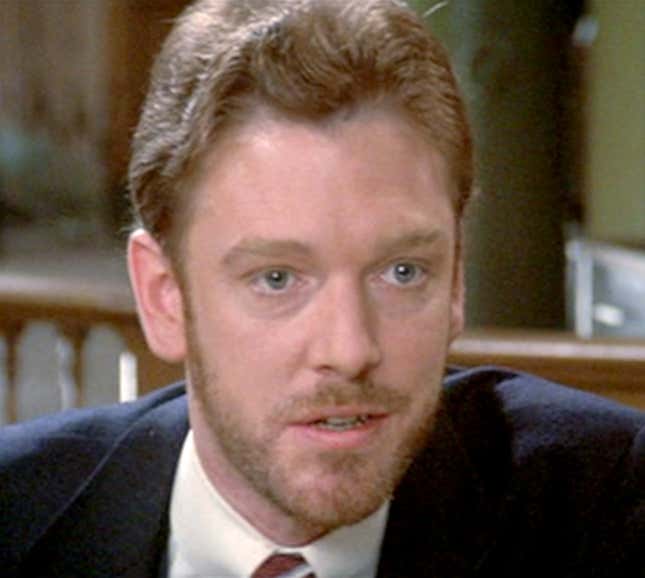 "The facility in question unlawfully used public utilities for the purpose of non-sanctioned waste-handling, and was in direct violation of the Environmental Protection Act," Peck said. "Additionally, this company possessed several unlicensed portable nuclear accelerators that were frequently discharged within mere feet of civilians."
Some who witnessed the arrests felt that Peck had launched a personal crusade against the business, possibly due to a previous verbal altercation with one of the ghost-removal professionals, former parapsychology research professor Dr. Peter Venkman.
"It definitely seemed as though Agent Peck had an ax to grind," said Consolidated Edison technician Brian Holmes, who was ordered by Peck to turn off the containment system located in the basement of the company's headquarters. "I had never seen anything even resembling that type of equipment before. I was extremely hesitant to shut it down, but I didn't want to lose my job."
Though its incarcerated employees were unavailable for comment, the company released a statement denying any wrongdoing. The statement also repudiated claims that those associated with the spectral-entrapment operation were afraid of any individual ghost, and went on to say that the act of capturing said ghosts simply made them "feel good."
Despite being a relatively new discipline, specter reclamation, more popularly referred to as "phantom-busting," has enjoyed enormous success in recent weeks due to a massive increase in paranormal phenomena in the New York area. While it is not known exactly what has caused the spike, some believe it may be related to an Upper West Side apartment building around which several witnesses have reported electromagnetic interference and dense, swirling cloud patterns.
Over the past month, the company has had other brushes with the law, including implication in the destruction of a luxury Midtown hotel's opulent ballroom, but it has nonetheless become a popular fixture in the city. Many New Yorkers, including environmental policy expert David Napoli, jumped to the defense of the four embattled ghost-disposal experts.
"This business fills an important niche, and because of the EPA's complete lack of technical knowledge concerning the equipment in question, government intervention was totally unwarranted," said Napoli, echoing popular public support for the paranormal specialists. "The people who are really going to suffer are those in need of the unique services that companies such as this provide."
"I ask you: What if there were something out of the ordinary, perhaps ghost-related, in the neighborhood in which you lived? Who are you gonna contact?" Napoli added.
The EPA has reportedly angered some local officials who claim the agency rushed to shut down the facility. According to Capt. Kevin Houlihan of NYPD's 5th Precinct, paranormal disturbances in Manhattan have increased exponentially since the decision was made to seize the operation. Houlihan cited several instances of blood running down walls, canines and felines cohabitating peacefully, and, perhaps most alarming, the potential for "mass hysteria."
"The city is in chaos," Houlihan said. "This is typical federal interference in an area that should have been left to local experts who have the proper tools and sufficient talent. We need the [employees of the paranormal investigation firm]."
At press time, representatives from the firm were meeting with New York Mayor Lenny Clotch to discuss the growing spectral plague, despite fierce protest from Agent Peck.
The talks have reportedly not proceeded beyond an animated debate over whether or not Peck has a penis.