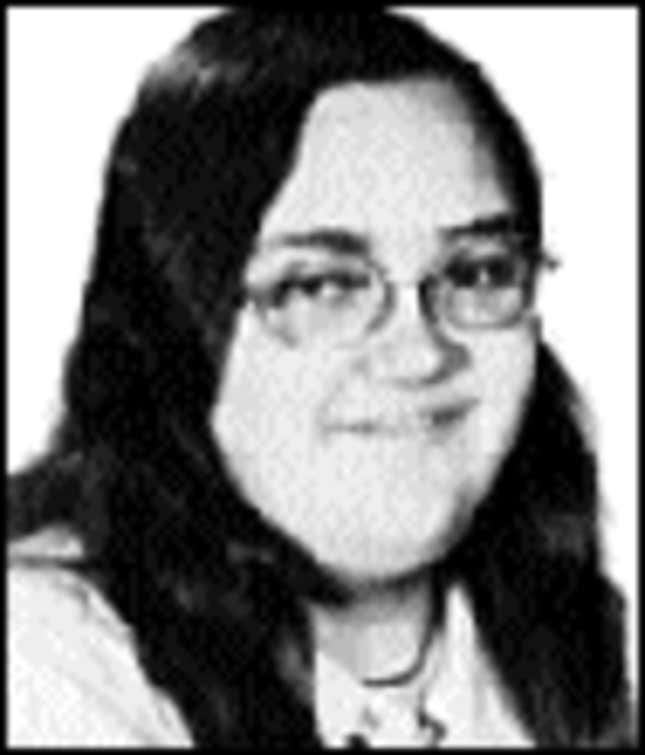 Lend me your eyes, Jeanketeers, because I'm mounting the ol' soapbox again! Hey, wait—do soapboxes even exist anymore? Well, let's pretend they do, because I would have a very hard time standing atop a large jug of liquid laundry detergent! LOLOLOLOL! (Finally, I figured out a way to use that soapbox/liquid detergent gem! It sat in my notebook for ages. I'm soooo proud of myself for waiting for an opportunity to use it that wasn't forced!) Anyhow, being as we are peas in the proverbial pod, I'll assume you are just as sick to death as I am of all the permissive trash and major bummers that pass for popular entertainment these days.
It was bad enough when Justin Bieber started going goofy on us. In the past, once a teen pop idol stopped being a tawny little singing puppy, we'd simply move on to the next totes adorbs up-and-comer. But for some reason, Justin Bieber is still sticking around as famous as ever, and now he's acting like one of those tough rapping stars. He's all hard-edged with his spiky hair and slightly more noticeable muscle definition. Frankly, I'm a little frightened of him. If I encountered him at night in the Pamida parking lot, I'd run!
And just as we were starting to process that shock, Hannah Montana herself entered the Twilight Zone! (Doo doo doo doo, doo doo doo doo…!) I don't know why anyone, especially when many others are out of work, would trade her nice pop-singing career and long brunette hairdo for a choppy blond cut and a routine of forcing cute bears to watch her while she mimes whoopee. Why, Miley even dyed her tongue white for the occasion! What did I do to her besides think she was a gifted young singer who was born solely to amuse us?
Jeanketeers, the music, movies, and TV shows we watch need to stop going full yucko and return to being escapist fun. When you've gotten home from the indoor flea market after a rough half-day in which a customer tried to bargain you down on a huge box of paperbacks from $12.50 to a dime, the last thing you want is to switch on your TV and find a man with cancer making scary blue drugs. Some of us don't feel any need for downers and rebellion and never will!
G/O Media may get a commission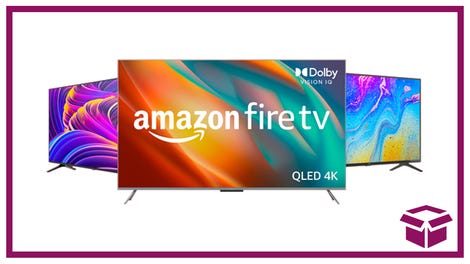 Ooh. stunning.
New Amazon Fire TVs
Maybe Hollywood has truly forgotten how to spin fantasy. Perhaps things in Tinseltown are so crazy hectic that it's lost its ability to relax and imagine happy times and consequence-free scenarios, and can now only create tense weirdness and frustration. If that's the case, maybe we should all just close our eyes and daydream on our own. (It's sure cheaper than cable, amirite?)
To get the ball rolling, I'll share my own imaginings of pure, stress-relieving escapism. So sit back and let these tempting visions wash over you…
You are walking down a sidewalk. Every gentle gust of breeze feels just like kisses.
Everything you see is edible and delicious. Even a stop sign. You eat everything. No witch is around to eat you.
A pair of jeans cuts and sews itself for you, then wraps itself around your body and zips itself up. A perfect fit!
(See what I'm getting at here?)
You commute to work by being pushed in a giant baby carriage. No need to worry about being ridiculed by passersby. Ahhhh.
During an argument, your hubby huffs and puffs so much that he literally turns into a hot-air balloon. You climb into the balloon and float away to the land where waterfalls are made! (A particular fave of mine!)
Imagine you can shrink yourself to the size of your kitty. Oh, what adventures you'd have with your fuzzy buddy!
You can hear butterflies sing.
General visions of gleaming alabaster castles, clouds, beaches, etc.
A unicorn sits beside you and lays its head on your lap. That's impossible, you say—your maidenhead was taken long ago! But in escapist fantasy, there are no impossibilities!
So…did you escape? Do you feel like your soul has been moisturized with lavender-scented hand cream? Can you feel your muscles unclenching already? Do you even feel like bawling a little? Totes okay, it's a natural reaction!
Unforch, limited space prevents me from listing more escapism. But hopefully this will inspire your imagination to bubble over with its own airy fantasies! And maybe if more and more people retreat into their own inner worlds instead of watching trash, Hollywood will take notice and respond. For all its cluelessness, it does heed audience tastes. Wouldn't Edible Town make a great show?