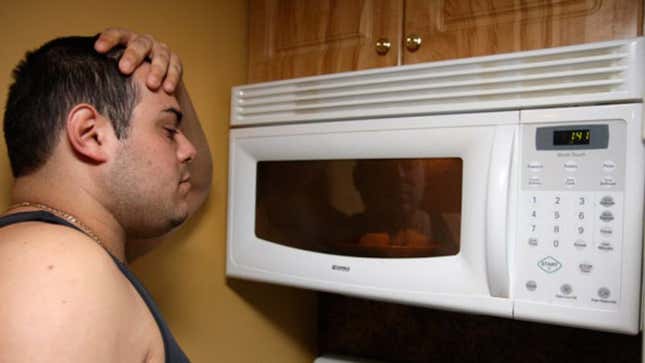 WASHINGTON—An overwhelming sense of restlessness and impatience engulfed the U.S. this week when citizens determined that everything—the morning commute, phone conversations, getting a table at Chili's, making coffee, commercial breaks, everything—was taking entirely too long.
This Week's Most Viral News: September 22, 2023
"This is ridiculous," said Boston resident Joe Sosnoff, waiting for a subway train running behind schedule. "I don't have time for this. I seriously do not have time for this."
"Oh, for crying out loud," said Atlanta native Ashley Rose, standing in line at a local Rite Aid pharmacy. "Open up another register if you have to. What are these people doing? Hanging out?"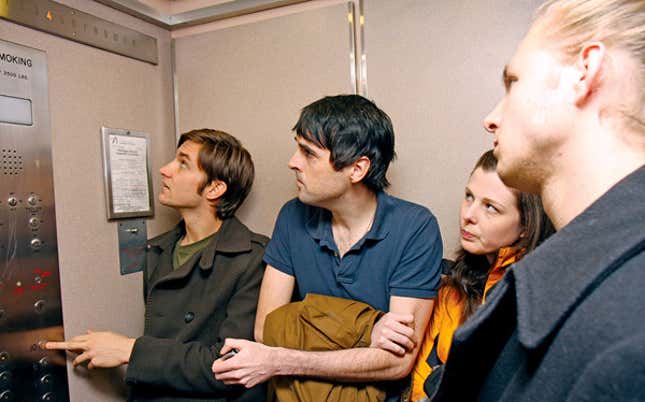 Between eye rolls, sighs, and repeated glances at wall clocks, a majority of Americans are reporting that the nation badly needs to pick up the pace. In some cases, including those where things are taking so long that it's not even funny, citizens urged all present to hurry the hell up.
According to the latest time estimates, if everything continues to move along at this intolerable pace, Americans will be left with no other choice but to scream.
"You've got to be kidding me," San Francisco market researcher Tim Martin told reporters while waiting for ESPN.com to load on his desktop computer. "Come on."
A CBS News/New York Times poll revealed Tuesday that Americans are split into three separate camps when it comes to the growing national frustration: Those who think everything is taking too long; those who think everything is taking too goddamn long; and a third fringe group that believes everything is taking fucking forever.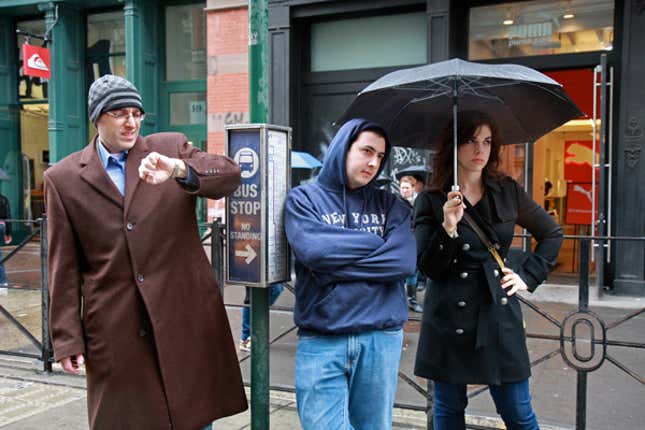 Further analysis revealed that 54 percent of respondents are not getting any younger over here. Nearly 10 percent don't understand what the big holdup is. And 23 percent are not only ready, but have been ready for the past half hour, so let's go already.
Several thousand respondents hung up their telephones before answering all of the poll's questions.
While citizens said that a few things, such as lunch, dinner, and sleep, could afford to go on for much longer, everything else reportedly needs to get moving pronto as people have places to be.
A Department of the Interior report released Wednesday stated that there are 6 trillion such instances that could not possibly go any slower if they tried, some of which include budget meetings, shaving, the act of waiting, upward mobility, microwaving that lasagna, settling down and starting a family, walking from one place to another, searching for a misplaced item, returning to the place you initially walked from, air travel, 2009, and the time it takes for a sent e-mail to arrive in someone's inbox.
"Nope," said 37-year-old Glenn Costabile, who entered and then immediately exited a crowded emergency room in downtown Detroit. "No fucking way."
At a press conference, President Obama offered little comfort to the impatient nation, claiming that the number of things that take all freaking day is only expected to rise.
"I've spoken to leading scientists and efficiency experts and unfortunately we're just going to have to deal with this," Obama said before staring down at his watch, drumming his fingers on the podium before him, and muttering something inaudible under his breath. "Look, in my opinion, these press conferences take way too long. But am I going to flip out just because some dumb reporter asks a bunch of pointless and infuriating questions? No, of course not. And do you know why I'm not? Because this is a goddamned civilized society. That's why."
"Okay, next question," Obama continued. "Make it fast."