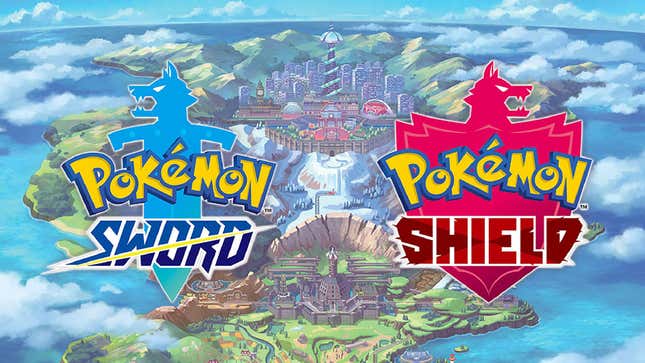 As the eighth generation of one of the most beloved RPGs out there, the new Pokémon games have been rabidly anticipated by fans. Although details have been scarce, we've scoured the web and grilled our exclusive sources to get as many details as we can about the upcoming Switch releases. So, without further ado, let's dig into everything we know about Pokémon Sword and Shield. 
This Week's Most Viral News: September 29, 2023
---
There are numerous hints that the game's Galar region is modeled after Great Britain and includes a clocktower resembling Big Ben, a palace resembling the Houses of Parliament, and a vocal portion of the population demanding Galar unilaterally withdraw from the Pokémon Union.

---
According to the developers, the plot will just be the standard Pokémon thing, since not every game needs to be Gone fucking Home, alright?

---
Pokémon Rights Activists will periodically splatter the protagonist with Clefairy blood to protest their inhumane treatment of the game's creatures.

---
The game will be released in late 2019, although you could have easily learned this by going to the game's Wikipedia page, you idiot.

---
The new game will contain probably, like, another hundred or so Pokémon. Holy shit, how many does that make now? 900? Jesus.

---
Like previous Pokémon titles, Sword and Shield unfortunately will not be available for download on the Nokia Dual SIM.

---
In a sharp contrast to Pokémon Let's Go, which is now old and terrible, we expect Pokémon Sword and Shield will be new and perfect.