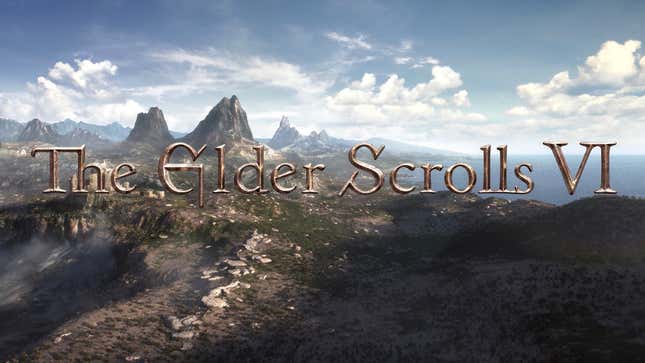 Ever since Bethesda released a short teaser trailer for Elder Scrolls VI at last year's E3, fans have been speculating and searching for any details about the next entry in the beloved RPG series. The studio has been tight-lipped, insisting that the game is still a long way off, but we here at OGN will never let a complete lack of viable information get in the way of writing about the biggest upcoming games. That's why we jumped a fence, snuck through Todd Howard's backyard, and pried open a door with a crowbar to see if we could get a peek inside the mind of the director. Here is everything we know about Elder Scrolls VI after breaking into Todd Howard's house, rooting through his bedroom, and trying on all his clothes.
This Week's Most Viral News: September 22, 2023
---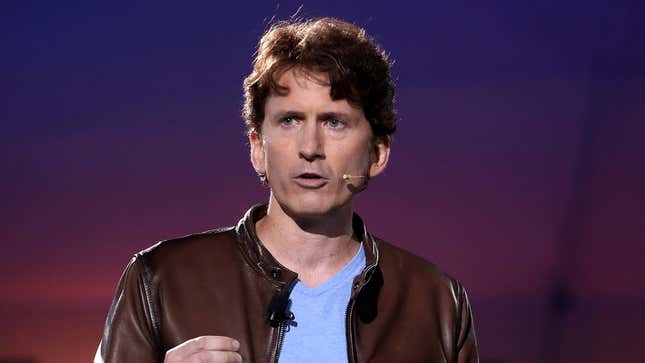 Todd Howard is still alive and actively living in his house, so the game is probably still in production.
Right off the bat, anyone who looks at the inside of Todd Howard's house can see he is not dead, so it stands to reason that development on Elder Scrolls VI is going strong. The presence of stacked mail, recently used running shoes by the door, and messages on his answering machine attest to Howard's continuing life, which should be welcome news for any fan who's been waiting since 2011 for the next game in the Elder Scrolls series and may have become worried that the long wait was because he passed away. There were also magazines, coffee mugs, and a plate with a half-eaten loaf of bread. Those are the kind of details that are the hallmarks of Bethesda's world-building, and an encouraging sign that Howard is clearly focused on the Elder Scrolls.
---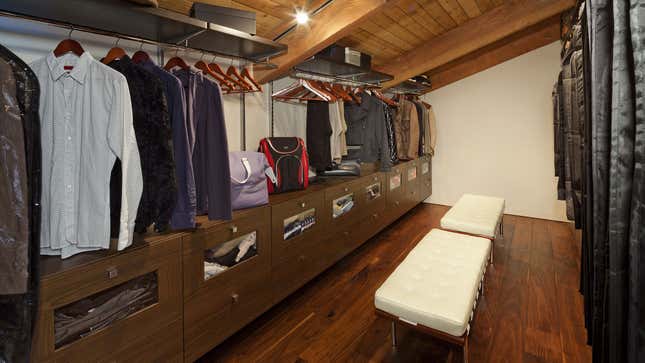 The size of Todd Howard's wardrobe shows he's pulling down a pretty big salary, which probably means this will be the biggest Elder Scrolls ever.
Todd Howard has lots of button-downs, stacks of pants, and tons of leather jackets—a man who can afford all this is clearly working on something big. It's too early to say anything definitive about Elder Scrolls VI based on his clear affinity for solid-color T-shirts, but the size of his sock drawer alone tells us we can safely estimate that the game world will be three to four times the size of Skyrim. Some of the shirts we slipped into still had the tags on them, indicating that he has been buying new clothes recently, probably because he's confident there will be a lot of hype around the game. You know what that means: DRAGONS ARE COMING BACK CONFIRMED!
---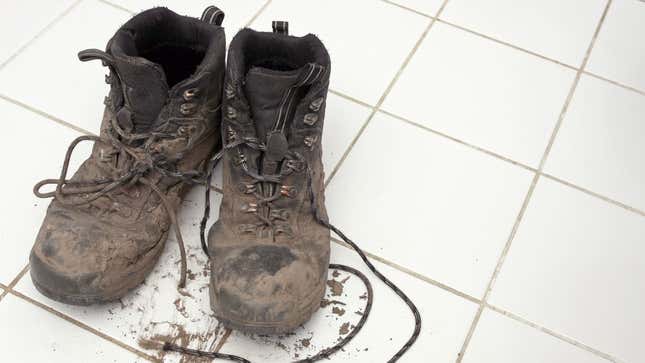 Close examination of the caked mud on these hiking boots, which were pretty comfy by the way, suggests the game will take place in a mountainous region.
Howard is clearly trying to send a signal here, but there are several regions in Tamriel where hiking boots might be needed. Hammerfell is a definite possibility as some of the tees and shorts we paired with the boots would probably be pretty cool in the sun. Based on the number of sneakers and dress shoes that wouldn't do well in a wet environment, we can probably rule out Black Marsh. There are some rocks in a garden visible from his bedroom window, which might hint at the region of High Rock, but we also can't count out the possibility that the green grass is a reference to the flag of Valenwood. Or there is the chance the game might not be set in Tamriel at all, but there is a lot to consider here.
---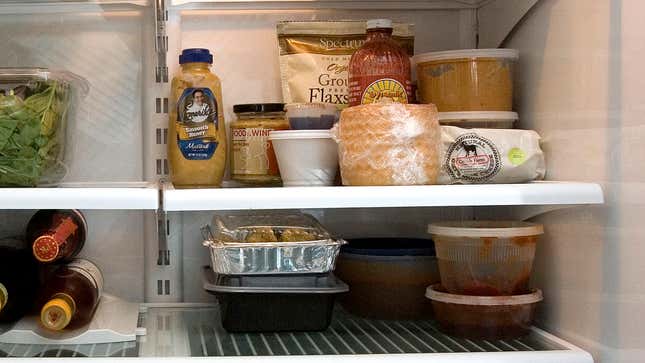 The variety of fresh food we found in his fridge when we stopped for a snack hints at a farming system, or maybe an expanded cooking and survival element.
One thing that any fan rooting around Todd Howard's house can't miss is all the fresh fruits and vegetables in his kitchen. Their significance for the Elder Scrolls series is definitely cryptic, but we can't help but feel he put all those greens, potatoes, and strawberries there for a reason. Is this proof that food will play a big part in the story? Maybe the game will be a farming simulator that dispenses with the hack-and-slash combat and dungeons normally associated with Elder Scrolls games? We were even more intrigued when a homeless guy we passed on the way asked us for some money and told us he was hungry. He could have been a plant by Todd Howard to imply there will be some kind of survival mode in the game, which has us really excited.
---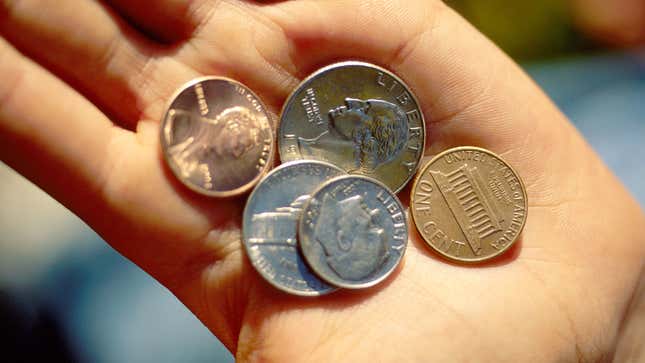 We found some change in one of his pockets so we might as well say there will be a more robust player-run economy.
When we were checking out one of Todd Howard's suits to see if it would work for a wedding we have coming up, we found 42 cents in change in one of the pockets. Who knows what this hint means, but some here at OGN took it as a clear sign George Washington will be in the game because one of the coins was a quarter. Of course, this could be a deliberate misdirection on Bethesda's part and they could just be trying to build up hype even though they have no plans to allow player-build market stalls and shops that can be manned by NPCs. It could mean that it's 42 months until release. That does connect with the '2019' we saw on a calendar on Howard's fridge, which becomes 2023 when you drop the 19 and add a 23.
---
That's all we can say about the Elder Scroll VI for now. Hopefully, fans online can continue unpacking some of the cryptic hints we found around Howard's house, like the presence of a six-seat dining room table or the meaning of all of the stuff we took out of his medicine cabinet, which we will post online later. Until then, fans will just have to be satisfied with these phrases we are throwing in the article for SEO purposes: ELDER SCROLLS: HAMMERFELL CONFIRMED, ELDER SCROLLS: HIGH ROCK CONFIRMED, ELDER SCROLLS: MORROWIND 2 CONFIRMED, ELDER SCROLLS VI LOCATION REVEALED, ELDER SCROLLS VI RELEASE DATE, ELDER SCROLLS VI: REDFALL, ELDER SCROLLS VI: ALDMERI DOMINION. TODD HOWARD PANTS, TODD HOWARD CONFIRMS NEW JACKET, TODD HOWARD HOUSE INTERIOR SHOTS.