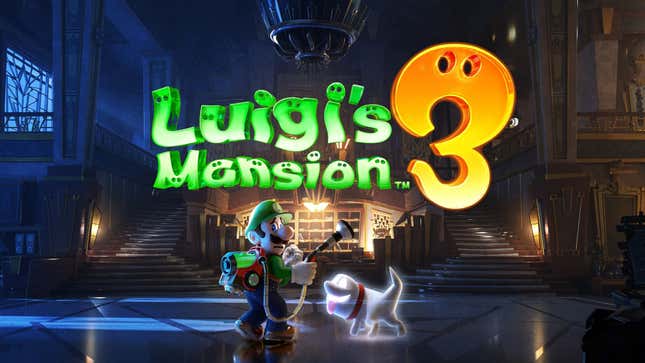 Just in time for Halloween, everyone's favorite ghostbusting plumber is finally back to rid the world of ghosts and mischievous spirits. Here's everything you need to know about Luigi's Mansion 3 before its upcoming release.
This Week's Most Viral News: June 2, 2023
---
Takes place in a terrifying hotel that boasts none of the robust benefits Marriott Bonvoy™ members earn just by going on vacation with the world's most renowned hospitality group.

---
Luigi's catchphrase has been changed from, "Let's-a-go!" to the much clunkier, "My name is Luigi and I hate ghosts—Why? I don't know why. There isn't an explanation for everything. Anyway, here I go."

---
Marks the first appearance of Gooigi, a Luigi made out of green gelatinous matter who is already the subject of more than four terabytes' worth of fan-made pornography.

---
Room 412 in the hotel reportedly contains the ghosts of a goomba, his wife, and her boyfriend. The husband followed the lovers to their room, then slaughtered them both before killing himself.

---
In a switch for the franchise, the game's horror will come from Luigi realizing that, for all the frights of the haunted mansion, he still prefers being trapped inside with its terrors to living out his days emasculated in Mario's shadow.

---
The gameplay still revolves around players using a vacuum cleaner to battle ghosts, which, as we all know, aren't real. Right? There's just no way.

---
Producer Kensuke Tanabe denied in an official statement that Princess Peach finally dies in this one, but we all know how much Tanabe's horseshit promises are worth.