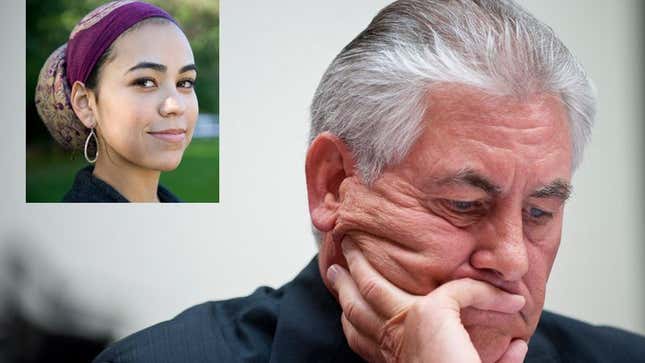 IRVING, TX—According to sources within ExxonMobil's global headquarters, Rex W. Tillerson, the company's president, chairman, and CEO, was completely devastated Wednesday by what 18-year-old Skidmore College freshman Samantha Huestis was saying about him in her dorm room.
Edgelords Explain Why They Love Elon Musk
After aides abruptly pulled the 58-year-old executive out of a deepwater-exploration meeting, Tillerson was said to have gasped audibly and shaken his head in apparent despair when notified that the communications major had charged ExxonMobil with "raping the environment" and had claimed that Tillerson himself "only cares about money."
"I've never been so hurt in all my life," said Tillerson, who is worth an estimated $720 million. "For Samantha to lie on her bed and tell Kaylee, Ben, and even Becky Stanmore—the dorm's RA, for Christ's sake—that I am poisoning the planet…it's just tearing me apart inside."
"How could she say those things?" continued Tillerson, his voice breaking. "A heartless capitalist? Is that all I am to her? I actually feel sick to my stomach. I don't know what else to say."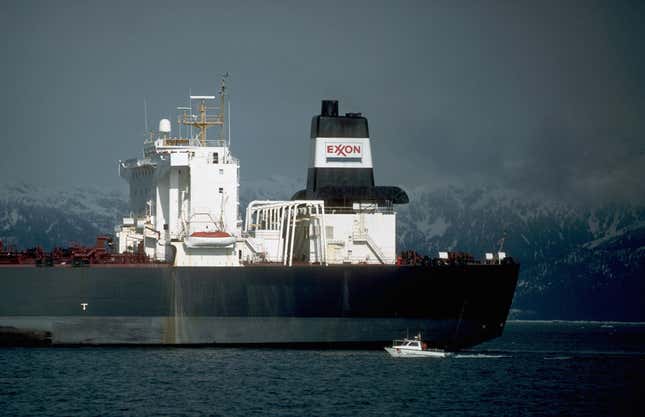 Sources confirmed that upon hearing that Samantha called him "a greedy bastard," Tillerson drew the blinds of his spacious corner office and sat in stunned silence for several minutes before meekly requesting that his secretary hold any incoming calls and cancel all his meetings and appearances for the remainder of the week.
When informed that roommate Jenny Gagnon bolstered Huestis' tirade by connecting ExxonMobil's carbon emissions with the plight of polar bears, the leader of the world's largest publicly traded oil company report≠edly buried his head in his hands and re≠peated the phrase "This can't be happening."
"He's really taking the news hard," said executive assistant Pam Geary, who admitted that Huestis' attacks on ExxonMobil's environmental record, executive pay practices, and public skepticism of climate-change science had shocked Tillerson, causing him to wonder aloud how Huestis could be so cruel. "When he heard that Samantha called the company evil, the poor guy went white as a sheet and just slumped in his chair. It was heartbreaking. Truly heartbreaking."
Fearing that this could be "the beginning of the end" for the world's third-largest corporation, Tillerson told reporters he was considering giving Huestis a call at her work-study job to smooth things over. Tillerson also discussed taking his private Learjet to Saratoga Springs to confront Samantha during her intramural broomball game about why she called ExxonMobil "a shitty company," but his associates advised against it.
Throughout the course of the day, Tillerson grew increasingly worried as he agonized over what could happen if the undergraduate ever posted her anti-oil views on Facebook, sources reported.
"How can I possibly move on from this?" said Tillerson, who canceled a lunch date with hedge-fund manager John Paulson and Saudi Crown Prince Sultan bin Abdul Aziz al-Saud, stating that he had lost his appetite. "Sure, we recorded more than $9 billion in profits last quarter and our stock price is near an all-time high, but that doesn't mean anything anymore—not when Samantha thinks I'm selfish."
By early evening, after reportedly cycling through a range of emotions from humiliation to anger to despair, Tillerson acknowledged that he had begun to take Huestis' message to heart, leading him to question ExxonMobil's entire corporate mission.
"You know what, maybe she's right," said Tillerson, staring at his own image on a framed cover of Forbes magazine. "Maybe we are just a moneygrubbing octopus that doesn't care about anyone else but ourselves. I guess the only conceivable course of action is to abandon our $400-billion-a-year business model and focus exclusively on clean energy, like she suggested."
"It will certainly cost a lot of money, but it's like Samantha says: We're the most profitable corporation in the world, so what does it matter to us?" Tillerson continued. "I just hope she's willing to give me a second chance."
At press time, the Israeli government was reportedly holding its breath on word that Huestis had stopped to read a flyer for the campus group Students for Palestine.