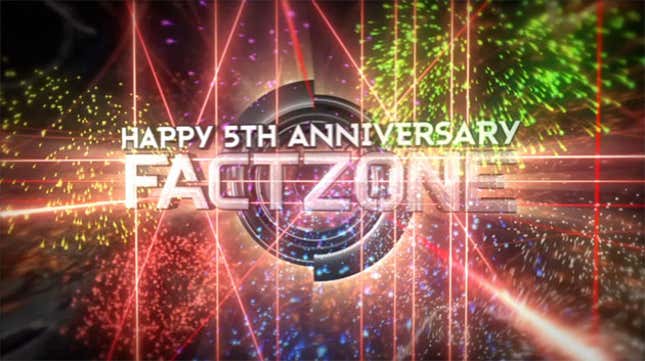 On this, the week of FactZone's fifth birthday, we look back on some of our most popular stories to date:
5. Baby Goat Befriends Roomba: This cute story from 2007 about an Iowa family's pet goat who took to following around a Roomba robotic vacuum cleaner went on to warm the hearts of millions of FactZone viewers, setting a ratings record for the program.
This Week's Most Viral News: September 29, 2023
4. Baby Goat Sleeps Next To Roomba: A follow-up report about the baby goat and Roomba focused on how the baby goat sometimes slept next to the Roomba while the Roomba was recharging. This report again set a new FactZone ratings record.
3. New Footage Surfaces Of Baby Goat With Roomba: A report about new home video footage released by the Iowa family of their pet goat following their Roomba around their living room set another new ratings record for FactZone.
2. Baby Goat And Roomba: A FactZone Special Report: This in-depth special combined several brief interviews with animal behavior specialists with over 90 minutes of un-narrated footage of the baby goat walking behind the Roomba as it vacuumed. This special broke all previous FactZone ratings records.
1. Bomb Blast Outside Iraqi Police Station Kills 44: This breaking news story about a tragic bombing interrupted a scheduled report about a baby goat standing on top of a Roomba. The horrific footage of charred bodies being pulled from the wreckage of the bombing's aftermath undoubtedly still haunt the report's record number of viewers.