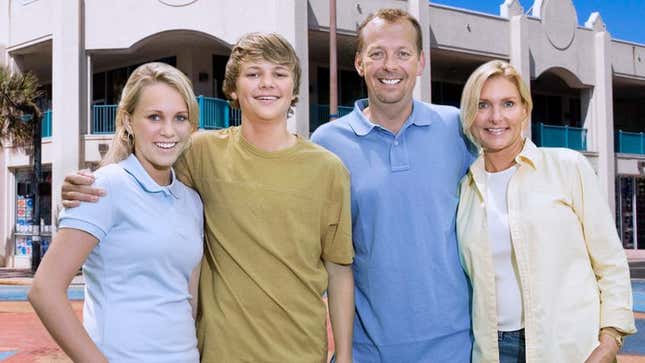 CORAL GABLES, FL—In a noteworthy departure from their usual shopping routine, the Dietrich family announced today that they would forego the regular mall near their home in favor of the good mall, located 45 minutes away.
FBI Investigating Fourth-Grade Kid Who Said He Has Seen Over 200 Dead Bodies
The good mall, which Dietrich household sources confirmed has the good stores, is reportedly "bigger" and "nicer" and worth the occasional trip, especially if the Macy's there is having a sale.
"The good mall has everything," 44-year-old Paul Dietrich said of Harborview Plaza, a three-level shopping center built in 2002. "[Regular mall] Eastridge is fine, and it's closer, but with the holidays coming up we figured we might as well take the trip."
"The food court is a lot nicer," Dietrich added.
Although it has been nine months since their last trip to the good mall, family members said they knew exactly which of its stores they planned to visit. Both Dietrich and his wife, Susan, who together run a small pool-supply business, expressed interest in patronizing one of the mall's anchor stores, Nordstrom, saying that the regular mall would never in a million years have a Nordstrom, and that it's cleaner than the JCPenney at Eastridge.
G/O Media may get a commission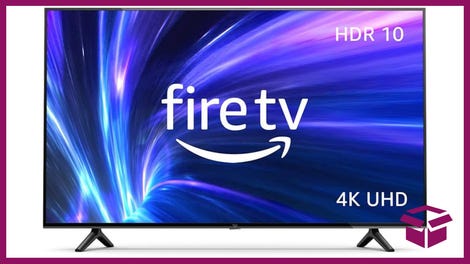 42% Off
Amazon Fire TV 50" 4K Smart TV
In addition, Dietrich's two children, James, 14, and Amy, 13, said they were both excited because the good mall has a Finish Line, a Footaction, and a Foot Locker, whereas the normal mall only has a Foot Locker.
"I like the store they have there with all the swords," James told reporters. "It has these big swords that cost 200 bucks. Like, these big swords that knights use. It has cool knives, too. Switchblades and different knives."
"I could spend all day fiddling around at Brookstone," said James' father, noting that the regular mall had a Sharper Image until the chain closed in 2008. "But if I know my wife, we'll be heading straight to Godiva. They charge an arm and a leg over there, but you can see them dipping the strawberries into the chocolate. It's neat."
Family members repeatedly pointed out that the good mall has a fast food Chinese place as well as a Japanese one where employees always give out chicken teriyaki samples.
Moreover, the family said the regular mall only has one sit-down restaurant, whereas the good mall has three. According to Susan Dietrich, 42, that does not include the Damon's Grill that is part of the nice mall's recently built "Broadway Walk," an outdoor annex where she noted a Barnes & Noble is located.
"It's better than the Waldenbooks near us," she said.
"Maybe we'll all see a movie after dinner," she added. "They've got a multiplex with like 20 screens. I think they even serve coffee at the concession stand."
According to the Dietrichs, the good mall has escalators that always work, large store directories in the corridors, and aesthetic touches that make it classier, including skylights, water fountains, and a continuous broadcast of classical music, even in the restrooms.
The holidays, in particular, bring out the best in the good mall, the family confirmed.
"They do a nice job with Santa," Susan Dietrich said. "There's a little walk-in cottage, helper elves, and fake snow that actually looks pretty real. The one at Eastridge is just a Christmas tree with Santa sitting in front of it."
While there are drawbacks to shopping at the good mall, including higher prices and a larger, more confusing parking lot, the Dietrichs said those inconveniences were relatively minor.
"It's not like we visit all the time," Paul Dietrich told reporters. "It's just a fun treat for us every once in a while."
"Oh, they also have Best Buy near there," he added. "It's not actually in the mall, but right across the way, so it might as well be."