WASHINGTON, DC—The Federal Communications Commission voted 3-1 Monday to require electronics manufacturers to make all television sets ADHD-compatible within two years.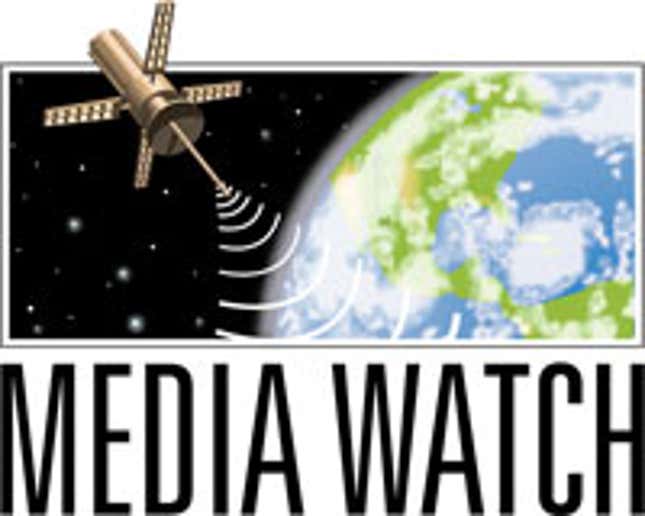 This Week's Most Viral News: September 29, 2023
To adhere to the guidelines, every program, with the exception of The Hi Hi Puffy AmiYumi Show, will have to be sped up to meet the new standard frame rate of 120 frames per second.
FCC Chairman Kevin Martin characterized the move as "a natural, forward-thinking response to the changing needs of the average American viewer."
"In the media-saturated climate of the modern age, few have the time and energy to sit still for an entire episode of King Of Queens," Martin said. "Although the FCC will leave it up to the television networks to make the necessary programming changes, we are recommending, in accordance with the ADHDTV standard, that all shows be no more than six minutes in length, and that they contain jarring and unpredictable camera cuts to shiny props and detailed background sets."
"We're also advising that intra-episode recaps occur every 45 seconds," he added.
The ruling represents a growing shift toward ADHDTV, a television format designed to meet the needs of an increasingly inattentive and hyperactive audience. The tuner includes a built-in device that automatically changes channels after three minutes of uninterrupted single-station viewing, as well as a picture-in-picture-in-picture-in-picture option.
According to Sony, the leading manufacturer of the ADHD-compatible sets, the new technology will allow viewers to play up to three simultaneous video games while watching television.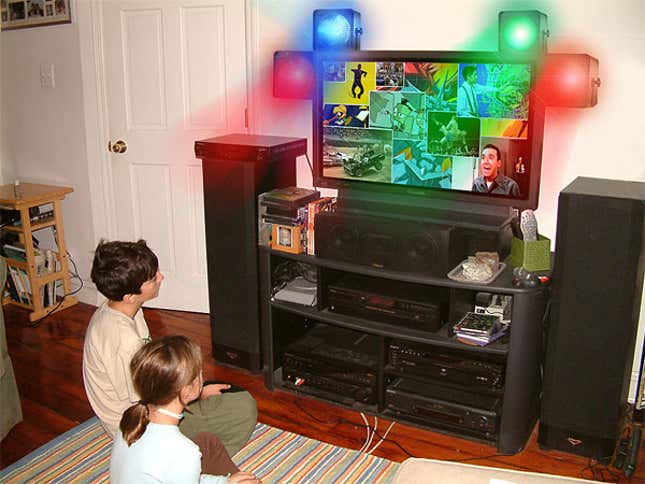 "Many of our ADHDTVs will come with a motorized base," Sony spokesperson Richard O'Dell said. "In the event that the viewer turns his attention away from the television, it will begin to rotate and emit sirens and piercing shrieks."
The mandate to conform to the new format has already been met with some resistance, particularly from movie channels like HBO, live programs such as ABC's Monday Night Football, and the History Channel, whose ambitious five-part, 10-hour historical documentary about World War II, slated for completion in late 2007, will have to be shortened to a six-minute montage of the war set to a medley of Ashlee Simpson hits.
Some networks, however, are embracing the change.
"A majority of our shows are only watchable for a few minutes at a time anyway," said Fox president Peter Liguori, whose recently unveiled fall 2007 TV schedule includes over 850 new series. "We're going to roll out an exciting lineup of major sporting-event highlights, late-night yell shows, and a brand-new season of The O.C. that will feature 37 new characters and—well, I don't want to give too much away, but let's just say it will have a lot more guys jumping up and down, saying, 'Hey! Hey! Look over here!'"
On standard 4:3 televisions, ADHDTV programs will be shown in letterbox format, with the top and bottom of the screen alternately filled with bright, flittering butterflies, undulating rainbow-colored patterns, and singing hamsters in top hats.
Skeptics say the switch to ADHDTV will likely be delayed in favor of other projects or even completely forgotten by next week. However, the FDA is fast-tracking approval of the new drug Entertainalin, developed in anticipation of the modified programming. In clinical trials, the drug has been effective in helping viewers concentrate not only on the new TV format, but also on their immediate surroundings, the couch fabric, a dog passing by the window, and pieces of lint floating in the air.