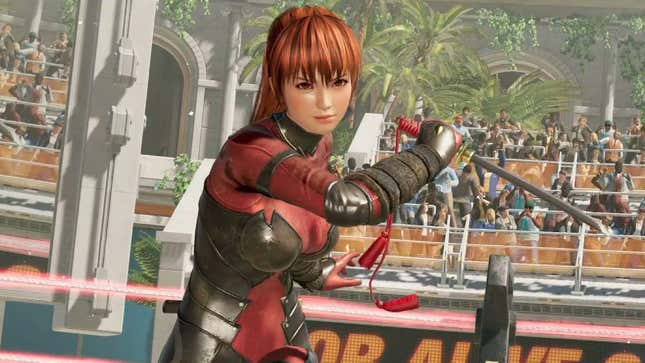 We all know the gaming world can be tough for women. They are harassed and bullied, and good female characters are few and far between. Thankfully, feminist gamers finally have something to get excited about: The team behind Dead Or Alive 6 have taken a stand and given every one of the female characters in their game massive breasts, because they know every woman should feel beautiful.
This Week's Most Viral News: June 2, 2023
Finally, female gamers have characters they can look up to.
The heavily male-dominated game industry has for years failed to address the concerns of female gamers, who are stuck with stereotyped characters and insulting body types. Feminist critics have long asserted that positive representation in media is important, which is why it's a breath of fresh air to see these beautiful women and their huge, bouncing tits. The developers of Dead Or Alive know that many women don't feel good about their bodies, and they wanted to send an uplifting message by giving women the massive breasts they deserve.
"Everyone here at Dead Or Alive is a committed feminist, and we think it's a shame how women are portrayed in games. When they see some sad woman without big double Ds, what kind of message does that send? Women don't have to look like that," said director Yohei Shimbori, who claims he wanted to avoid the mistakes other games have made representing women, whether it be covering them in shapeless dresses or giving them stiff, unanimated breasts that are nothing like the real thing. "We want to empower our female players. It doesn't matter if they are wearing a skintight suit or a skirt that barely covers their flawless, sculpted ass, we want women gamers to know that the female body is a beautiful thing."
Bravo to Team Ninja for finally standing up and saying enough is enough to negative portrayals of women in games. Every female gamer should feel beautiful, and Dead Or Alive's stacked ladies are leading the charge. Hopefully, more game companies will see the positive impact this kind of character has and add women with gigantic racks to their games.