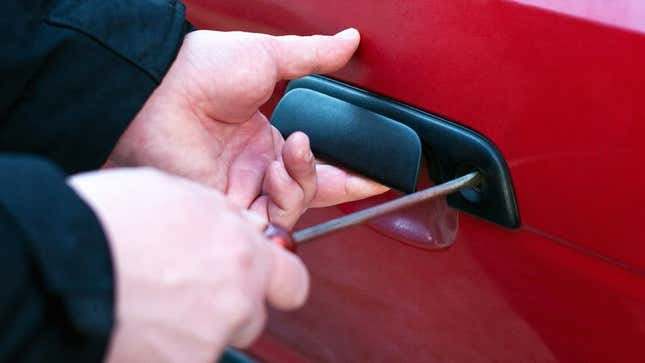 FULLERTON, CA—Glancing in evident alarm at the automobile's unfamiliar five-speed gear stick, first-time carjacker Julian Kearney sheepishly told reporters Tuesday that he was in no way expecting to steal a vehicle with a manual transmission. "Ah, Christ, a stick shift? You've gotta be kidding me," said Kearney, silently cursing himself for forgetting to make sure the sedan had an automatic transmission with a straightforward setting marked "Drive" before bludgeoning its owner, forcibly heaving her from the driver's seat, and climbing in. "Okay, I can figure this out. I'll just press down the clutch, ease it on forward, and—oh, God, that doesn't sound good at all. How the hell does anyone do this?" At press time, Kearney was reportedly engaged in a 14-mile-per-hour lurching pursuit with local police.
This Week's Most Viral News: September 29, 2023
---
Check out Comedy Central's new series, 'Review Thursdays' at 10/9c where EVERYTHING is up for review.
Brought to you by Comedy Central Review