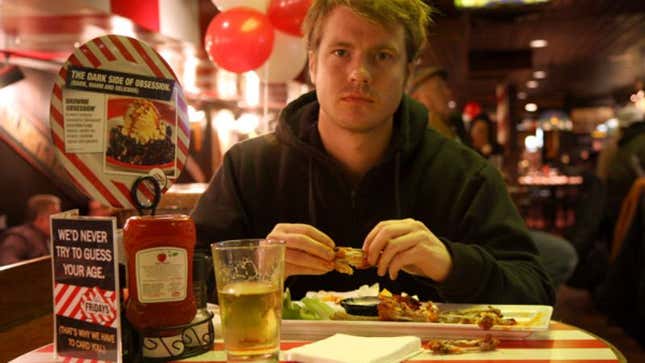 GRESHAM, OR—Sean Fowler, the man once revered throughout the halls of Barlow High School as prom's one true king, has for the past several years lived a meager existence among the very peasants who used to tremble at the mere mention of his name, sources reported Monday.
This Week's Most Viral News: September 29, 2023
Bearing none of his kingly habiliments, nor the regal air which at one time daunted all who crossed his path, the deposed King Fowler has dwelled in lowly anonymity since graduating in 2002.
"Right now I'm just sort of working a lot, saving up money," said the fallen monarch, sitting among the riffraff at a local tavern, his once formidable stature wholly unnoticed by those around him. "I'm full-time at Best Buy, which is actually pretty decent. Plus, I can usually walk there from my apartment, so I end up saving a ton on gas."
"That's pretty much what I've been up to, I guess," added the man who at one time commanded a mighty army of willing and devoted sophomores and juniors.
Since his glorious reign as prom king ended, the former chosen sovereign has been forced to ply many a humble trade, from mall shoe merchant to beef sandwich maker, meekly attending to those who not eight years past had cowed before him.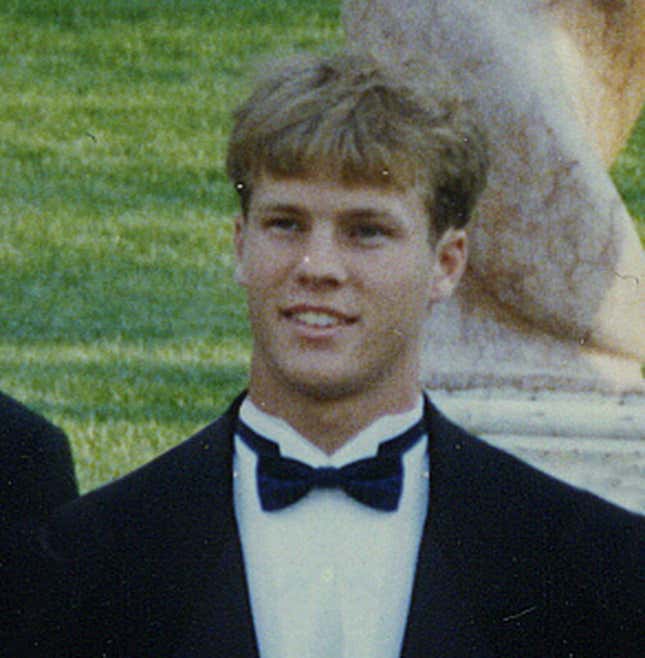 So great are the changes that have befallen Fowler that few today may even recognize the stubble-faced commoner dining in quiet solitude at Ruby Tuesday's as the young tyrant who strode so majestically across the Barlow High cafeteria, drawing the fearful gaze of all who toiled in his midst.
"I don't see a lot of old high school people these days, but I guess people just sort of drift apart," said the dethroned Fowler, who has struggled in vain to relive his celebrated conquests on the high school field by vanquishing lesser foes in a local recreational football league. "It's fun to go on Facebook, though, and see what people are up to. Brings back good memories."
Low have also fallen the statures of many former members of King Fowler's royal court, from trusted adviser to the crown Troy Patterson to beloved jester Derek "D-Money" Reschke, whose prankish wit was known well among the frailer, heftier commoners who once traversed the halls of the Barlow High math and science annex.
Worse still, towering feats of revelry and sexual conquest, hailed and exalted in their day by Fowler's underlings, have over the years vanished slowly into the mists of time, their fiery glow reduced to naught but a few dying embers in the pit.
"We used to get pretty wild, you know, hooking up with girls in the computer lab and stuff," said Fowler, his eyes a-twinkle as if he had been transported back to one of his storied moments of monarchal triumph. "And getting high between fourth and fifth period. Man, BHS. Those were some good times."
Added the disgraced former despot, "I ruled that place."
As winter turns slowly to spring, portending, perhaps, another coronation, trusted sources of the deposed king see little hope of Fowler one day reclaiming the crown that was once rightfully his. For all across the land, in the very school hallways, Dairy Queens, and shopping malls where Fowler once rendered lesser mortals too petrified to speak, foul rumors and belittling jests now append his very name.
"Oh yeah, I saw Sean Fowler a few weeks ago at Safeway," said former commoner Zachary Biederman, who once, long ago, could only dream of being welcomed into King Fowler's inner circle and partaking of the immortal glory lying therein. "Dude, that guy got fat."