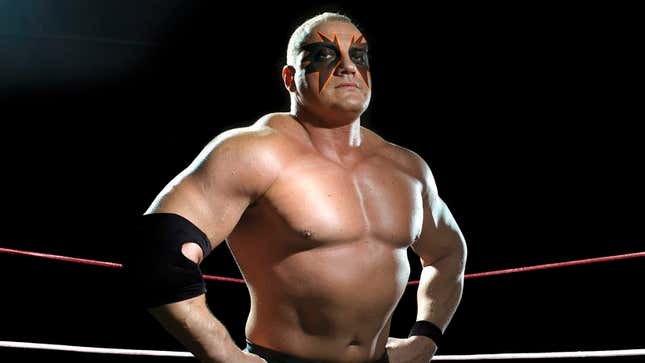 PHOENIX—In a revelation that has sent shockwaves through the wrestling world, sources confirmed that former WWE wrestler Freddy Hendricks, better known as his in-ring persona "Time Bomb," was discovered alive Friday at the age of 44.
Ingenious Forms Of Birth Control Used In Ancient Times
Hendricks, who wrestled in the WWE from 1993 to 2005, was reported to be conscious and breathing at his one-bedroom apartment at approximately 4:45 in the afternoon. According to those close to the situation, the news came as a complete surprise to friends and family of the popular retired performer.
"I hadn't seen Freddy in a while, and when I dropped by his place, I found him sprawled out on the couch, and I could immediately see that he was moving," said former WWE wrestler and longtime friend Jeff Hardy. "Seeing his body lying there, just alive like that—I didn't even know how to react. I was stunned."
"I couldn't believe it," added Hardy. "I still can't. It's unthinkable."
Hendricks, who also wrestled for TNA and other smaller promotions after leaving the WWE, suffered a series of back injuries that ultimately ended his career, and has reportedly struggled for the past two decades with alcoholism and an addiction to opioid painkillers. The two-time WWE World Heavyweight Champion was also said to have been battling early symptoms of dementia in the months leading up to being discovered completely responsive in his living room.
G/O Media may get a commission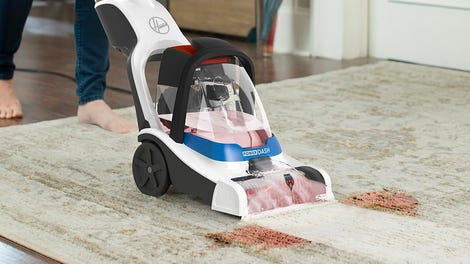 26% Off
Hoover PowerDash Pet Compact Carpet Cleaner
Those at the scene reported that Hendricks' home appeared to be in a state of total disarray, with boxes of food sprawled throughout the kitchen, unopened newspapers piled up on his porch, and a trail of dark stains leading to his warm, wheezing body.
According to reports, neighbors had also recently complained of a foul stench emanating from the unit that Hendricks continues to occupy.
"When I first heard that Freddy is still with us, I didn't believe it," said longtime WWE wrestler Adam "Edge" Copeland, adding that many of those who knew Hendricks have not yet come to terms with the idea that he is living. "Freddy, here at the age of 44? I never thought I'd hear myself saying that."
"Freddy gave everything to wrestling, always pushing his body to the limit, and it looks like it hasn't finally caught up to him," Copeland added.
Though many details are still unknown, the WWE confirmed reports of Hendricks' ongoing life on its website.
"Everyone in the WWE family couldn't have been more shocked upon learning about Time Bomb, one of the all-time greats in professional wrestling," WWE owner Vince McMahon said in a statement. "Our thoughts and prayers are with Freddy's family during this undoubtedly sad and difficult time."