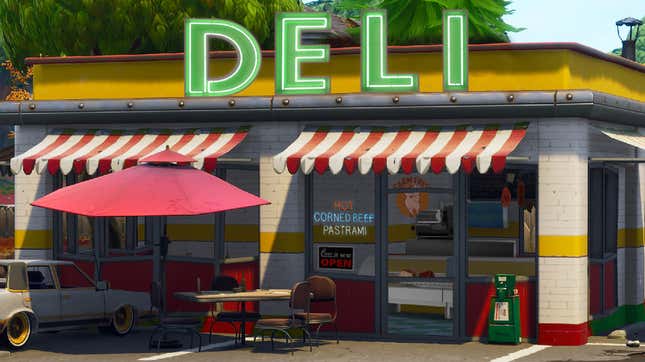 Fortnite's latest update brought some major changes to the battle royale sensation this week. But while most of the overhauls and new content in the patch were welcomed, many players are slamming a new map location after finding out the deli counter only has two types of salami.
CDC Issues Dire Warning That Nick Cannon Is Feeling Horny
Looks like someone at Epic really dropped the ball on this one.
The new location, Dazzling Deli, promised to vastly improve the selection of charcuterie available to Fortnite players. However, fans were immediately disappointed when, after landing and grabbing a number at the counter, they discovered they only had a choice between hard or Genoa salami. This set off a firestorm of criticism, with many accusing developers of ignoring players' needs and overhyping the variety of sliced meats that would be available.
"I was pumped for the new deli counter update, but as soon as I saw they didn't even have peppered salami, let alone sopressata, I was like, 'This is bullshit,'" popular Fortnite streamer LegendGary told OGN over email. "You can't even choose how thinly you want your salami sliced. And being in that small space with the big windows, you're really exposed to easy kills from the grenade launcher and sniper rifle—who would risk that for only two types of salami?"
The backlash over the salami selection is one of the biggest Fortnite controversies since the release of the overpowered compact SMG, with many players also saying the vastly superior selection of turkey varieties included in the update, from oven-roasted and honey-glazed to buffalo and smoked, has completely broken the game.
When reached for comment, an Epic representative claimed that they were sensitive to player complaints over the salami balance of the game and were exploring the addition of new legendary-level calabrese salami in the next update.
---
For more gaming news, follow @OnionGamers on Twitter.