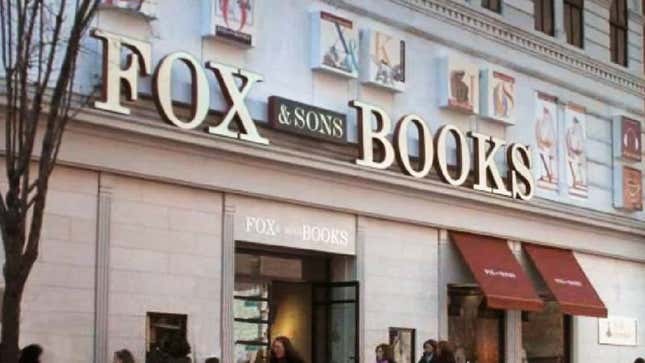 NEW YORK—In a move that has shaken the already fragile publishing industry, struggling retail giant Fox Books officially filed for Chapter 11 bankruptcy Wednesday, sources confirmed.
Once known as the "Big Bad Wolf" for its ability to put independent bookstores out of business by wooing customers with its sharp discounts and designer coffee, Fox Books is now reportedly listed as $1.74 billion in debt and owes over $190 million to various book vendors.
"For decades, our goal was to seduce our customers," company CEO Joe Fox told reporters while standing outside his houseboat. "Seduce them with our square footage, our discounts, our deep armchairs, and our cappuccinos. But brick-and-mortar bookstores are becoming a thing of the past, and our lack of capital resources has forced Fox Books to petition for reorganization relief under Chapter 11 of the bankruptcy code."
"This place was all about giving our customers the Fox Books experience," the shrewd yet thoroughly likable and charming Fox continued. "You could sit and read for hours and no one would bother you. We had 150,000 titles. It was a place where people could mingle and mix and just be. We were a goddamn piazza!"
According to analysts, with Amazon and Apple absorbing the lion's share of the market, the once dominant retailer has reportedly suffered a stark decline over the past three years, posting a 44 percent decrease in sales and a net operating loss of $244 million.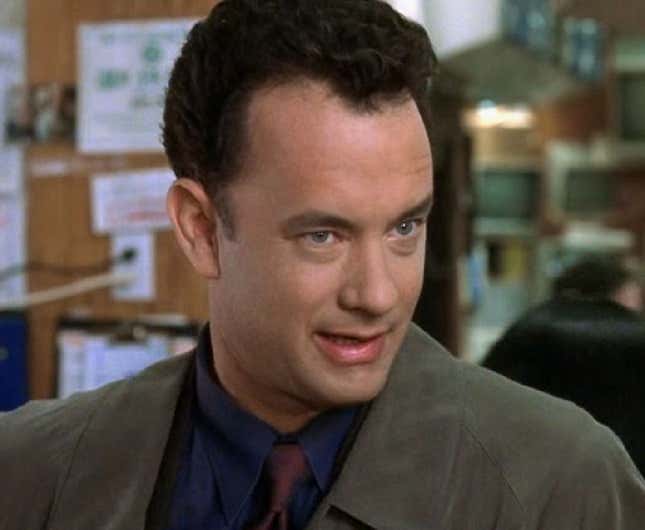 Though extremely profitable at one point, the store was occasionally criticized for its cold approach to revenue. After opening a location in Manhattan's Upper West Side in 1998, protesters—in an attempt to save a local independent children's bookstore—chanted, "One, two, three, four. We don't want this superstore."
The Upper West Side location will reportedly close in the fall, which Fox said was a shame because he just loves New York in the fall.
"We're just going to have to go to the mattresses; it's an expression from The Godfather," said Fox, going into a slight Marlon Brando impression. "It means you have to go to war. And that's what we have to do to get this company back in the black. Go to the mattresses. See, The Godfather is the I Ching. The Godfather is the sum of all wisdom. The Godfather is the answer to any question. What should I pack for my summer vacation? Leave the gun, take the cannoli. What day of the week is it? Monday, Tuesday, Thursday, Wednesday. So what we have to do here is go to the mattresses."
"That's what the last name Fox is all about," he added. "F-O-X."
While Fox remains resilient, those familiar with the publishing world said it would be difficult for Fox Books to make a comeback, and told reporters that the recent failure of the company's e-reader, The FoxTale, was a death knell for the business.
"In my experience with him, Joe is very persistent, so if he puts his mind to something I wouldn't count him out," said Fox's wife and noted children's book author Kathleen Kelly-Fox, who recently started Brinkley, an imprint of HarperCollins named after the couple's golden retriever who passed away in 2008. "I used to think that instead of his brain there was a cash register, and instead of his heart there was a bottom line, but when you really get to know him, he's the sweetest, most passionate person. Honestly, the only thing we argue about is what video to rent on a Saturday night. Actually, some people fight about that, but not us."
"Have you heard the story of how we met?" Kelly-Fox continued.
Though Kelly-Fox is standing firmly behind her husband, the news of Fox Books going into bankruptcy wasn't received with much disappointment in the literary community, with many writers calling the bookstore big, impersonal, overstocked, and the enemy of the mid-list novel.
"Frankly, I say good riddance," said New York Observer columnist Frank Navasky, whose recently released book about the Luddite Movement in 19th-century London has sold very poorly. "Hopefully this will pave the way for an independent bookstore revolution. I believe independent bookstores are lone reeds standing tall, waving boldly in the corrupt sands of commerce."
"In the end, I believe people want a bookstore with a sort of Jeffersonian purity to it," he added.
Digital publishers and online retailers don't see the tide turning in Navasky's direction either, saying that the days of physical bookstores are numbered. When asked to comment about his role in forcing Fox Books into bankruptcy, Amazon CEO Jeff Bezos called Joe Fox a friend but said, "It's not personal, it's business."
He then repeated that mantra several times.