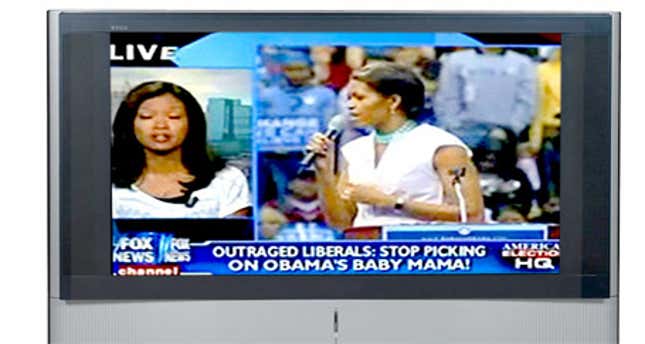 Over the past few weeks, Fox News has made racially insensitive insinuations about the presumptive Democratic presidential nominee, Barack Obama, referring to his wife as his "baby mama" and calling a greeting the couple exchanged a "terrorist fist jab." What other similar incidents have occurred on Fox News?
CDC Issues Dire Warning That Nick Cannon Is Feeling Horny
Estimated the amount of time Obama has spent on front porches during the course of his life
Repeatedly called Obama by one of his middle names, "Hussein," while omitting the other, "Christopher Horowitz"
Have used 78 percent more sports terminology in describing Obama's campaign than McCain's
Fox & Friends host Steve Doocy involuntarily shrieked when a graphic of Obama flashed behind his shoulder
Noted that Obama looks like the Fox News team's "one friend"
Whenever he is shown exiting a limousine, journalists mention that his Escalade must be in the shop
Scored footage of Obama visiting a Russian mobile launch missile dismantling facility with the theme from Shaft
Generally biased news reporting