NEW YORK—The Fox NFL Robot, for years a central figure in sports broadcasting,† was noticeably absent from the network's NFL pregame show and commercial bumpers Sunday as the mechanical star continued its eight-week contract holdout.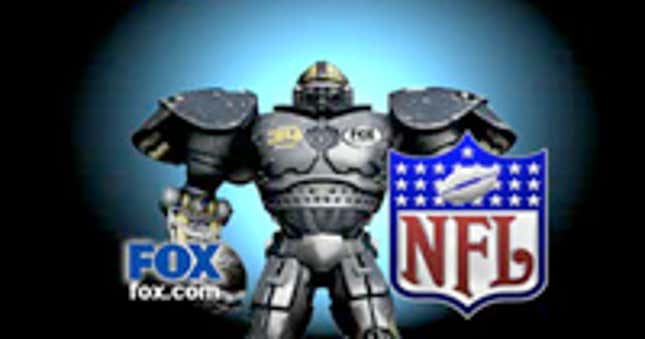 CDC Issues Dire Warning That Nick Cannon Is Feeling Horny
"As you can see by the way this organization struggled without my client during the season opener, the Fox NFL Robot is clearly an elite talent," said agent Drew Rosenhaus at a Monday press conference while his mechanical client jumped up and down behind him, flexed his neck actuators, and appeared to be pointing at or counting the assembled reporters. "My client has shown its dedication by sacrificing its artificial life and limb every time it steps on the grates of the titanium playing field. If we don't receive a new deal, we will be forced to ask for a trade to another network." The contract dispute marks the longest amount of time that the Fox NFL Robot has missed since December 2005, when it spent two weeks recovering from cyberfood poisoning after eating the Fox Robot Thanksgiving Turkey.