LAWRENCE, KS—According to University of Kansas sophomore Christine Errico, boyfriend and Sigma Epsilon member Troy Ausmus is "totally different" from the typical fraternity member.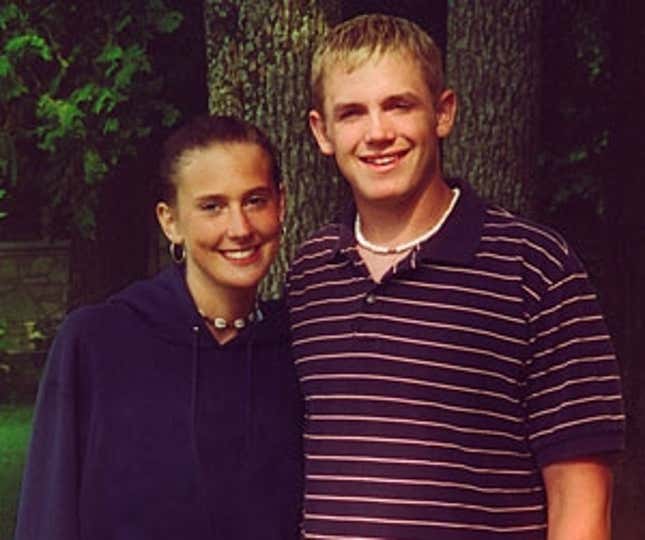 Edgelords Explain Why They Love Elon Musk
"Most frat guys can be pretty obnoxious, especially around women," said Errico, 19. "But Troy's not like that at all. If one of his brothers makes some lewd comment or something, Troy will tell him to cool it when I'm around. Even though he still parties pretty hard, he almost always sets aside one night a week just for us."
Errico and Ausmus met on Sept. 27 at a Sigma Epsilon mixer and "immediately clicked."
"I was really thinking of not dating frat guys anymore," Errico said. "But then I met Troy in line for the keg, and he was just so funny, cute, and nice that I couldn't help but be attracted to him."
Unlike most fraternity men Errico has met, Ausmus seems to know exactly what he wants to do in life.
"Most frat guys don't have any direction," Errico said. "But Troy is a business major, and he's totally serious about getting out in the real world and having a career that will make him a lot of money. He's always talking about stuff he wants to get, like a Beemer, a house on the beach, and a plasma-screen TV. I just know he's going to do really well after college. Most of Troy's brothers want the same stuff, but they're too lazy. Troy totally has his head on straight. He even already has some connections lined up with some Sig Ep alums."
Errico said Ausmus further defies the frat-guy stereotype by not fearing commitment.
"Most frat guys just want to get drunk and get laid," Errico said. "Troy told me that even though he used to chase after any drunken skank at a party, those days are long gone. He's looking for something a little deeper."
Also separating Ausmus from his fellow Greeks, Errico said, is the fact that he did not pressure her to have sex the night they met.
"Troy walked me home to make sure I was safe, because I was pretty trashed, but he didn't even try to get me into bed," Errico said. "That's when I knew he was different. He said later that he didn't try anything because I'd puked all over myself on the way home, but I know better."
Other Sigma Epsilon members agreed that Ausmus is a great guy who is clearly unlike the other frat guys.
"Troy's cool," fraternity brother Marcus Glynn said. "He's totally down for whatever: He can put away the vodka like nobody's business, and if there's chicks to mack on, he's there. Wait—did you say Troy Schultz or Troy Ausmus? Actually, I guess it doesn't matter. They're both kinda like that."
Sigma Epsilon president Todd Bohnert had similarly high praise for Ausmus.
"Troy's a total player," Bohnert said. "These days, it's some chick named, I think, Christine. He's always talking about what a great lay she is and all the crazy shit she likes to do in bed. He's so smooth, it's sick. He knows exactly what they want to hear."