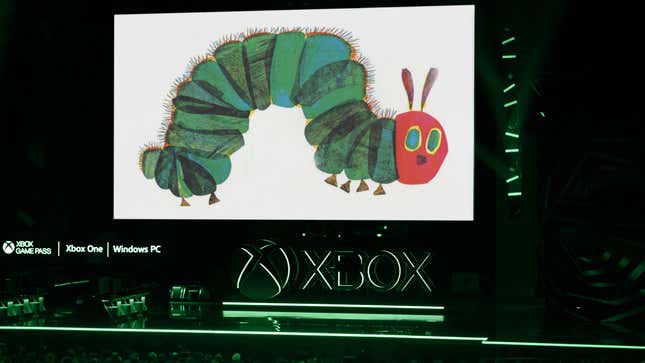 One of the more exciting announcements from Microsoft's E3 press conference was that developer FromSoftware has partnered with famed author Eric Carle for an epic new game titled The Hunger, which will take place in an expansive world of very hungry caterpillars.
Edgelords Explain Why They Love Elon Musk
"The Hunger represents two titans of world-building, Hidetaka Miyazaki and Eric Carle, coming together for the first time," Xbox said in a press release, noting that users would be able to experience the cryptic story and punishing gameplay they've come to expect of FromSoftware as they control a larva biting and gnawing its way through a beautifully rendered world of gargantuan food items. "Gamers will be able to explore numerous areas such as the inside of an egg sandwich and the inside of a vegetable lasagna as they desperately attempt to slake their ravenous appetite."
FromSoftware hasn't confirmed the rumor that when you eventually enter your cocoon, you'll emerge as a terrifying Lovecraftian nightmare, but we've got our fingers crossed!