HONEYSUCKLE CORNERS, MO—A Missouri town's doily factory will close down for good this week, potentially spelling the end of the idyllic and grandmotherly way of life enjoyed by its citizens for generations.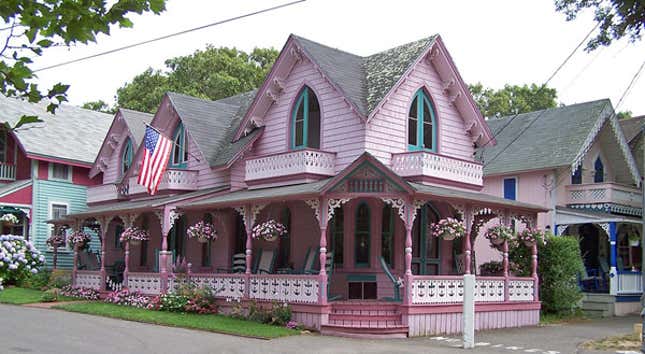 This Week's Most Viral News: September 22, 2023
"Whatever shall we do after the factory has closed?" said Oscar Washburn, a lifelong Honeysuckle Corners resident and 25-year employee of Geo. M. Topper's Protective Doilies & Antimacassars Ltd., on Monday, during the factory's customary 2 p.m. tea break. "How shall I put tarts on my family's table? Will my dear wife be forced to return her new bonnet to Tabitha Twee [the milliner]? It's all just dreadful."
The Topper plant, established in 1854, has long been known as the nation's leading manufacturer of scratch-preventing, lace-trimmed cloth and paper materials, and it provides work for more than two-thirds of the town's adult population.
Citizens of Honeysuckle Corners were once the most prosperous and content in the region, with nearly 75 percent gingerbread-house ownership and an unrivaled tea-cozy-to-person ratio. But since notice of the closure was delivered by bluebird post on Aug. 5, sources within the quiet and orderly town of 4,600 report that the sun has shone with less might, the tulips that line every sidewalk have drooped noticeably, and rock candy now leaves a bitter taste in the mouths of the children.
"I should like to know, with the closing of our town's fine factory, what shall keep an object from being placed upon another object without marring the surface of the latter object?" asked a red-faced, mustachioed C. Winthrop Archer, proprietor of the nearby Dew Drop Luncheonette & Soda Fountain, which many Topper workers patronize each mid-afternoon. "I should like to know. Yes sir, I should very much like to know."
Other residents were more civil, conceding that while there were certainly other things they could do to keep from being idle, such as taking in washing and making preserves, heirloom-quality doily making is all they have ever known.
"Our lives revolve around the factory," said Obsidia McDobbs, head slip-stitcher at the plant. "Every morning at eight o'clock we leave our little cottages, take the Toot-Toot Trolley to Topper's, fashion all manner of beautiful and delicate doilies, picnic out-of-doors on cold chicken and mincemeat pie, return to the factory to work some more, close down shop at three o'clock, and ride home on the Toot-Toot Trolley to our little cottages, where we tend to our flower gardens and play accordions on our front porches."
George M. Topper VI, the factory's owner and great-great-great-grandson of the founder, attributed the plant's closure to changing conditions outside the town, which he observed on a recent trip to Kansas City.
"The housewives of today, clad as they are in men's pantaloons, are less inclined to adorn their furnishings with protective lacy coverings," Topper said. "And with so many men now forgoing hair balms and ointments, it's hard to imagine a time less appropriate for a finely made antimacassar."
Perhaps most alarming, according to one source who would only be quoted under the alias Teorge W. Gopper VI, the largest and most loyal group of consumers for the factory's frilly wares have historically been "the good people of Honeysuckle Corners themselves."
Mayor E.Q. Willard assured the citizenry that he and the town chamber of commerce were devising new and creative ways to bring in revenues.
"One thing is for sure: Our new penny- whistle plant will put Honeysuckle Corners right back on the map," Willard said. "People from all walks of life have always loved penny whistles, and that's not about to change. No indeed."
Residents remained worried, however, that their town could go the way of nearby Willow Bough, known until recently as the "Crocheted Pot Holder Capital" of the United States, but now notorious for its white-slavery and opium ring.