PITTSFIELD, MA—A new television commercial from General Electric, unveiled Tuesday, proudly trumpets the company's federally mandated cleanup of a river it polluted.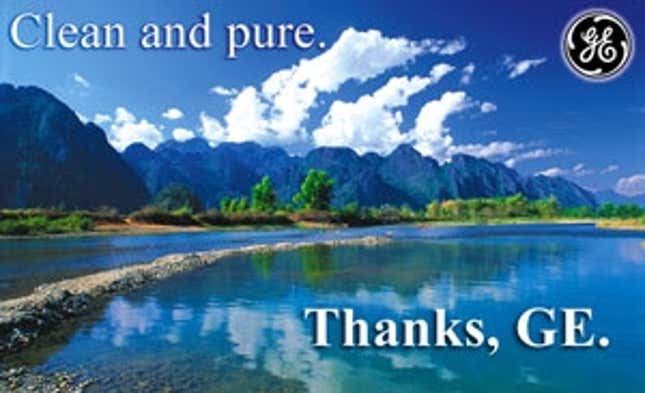 This Week's Most Viral News: September 29, 2023
Part of a $70 million PR campaign, the GE ad depicts a beautiful bend on Massachusetts' Housatonic River, which had been polluted by decades of PCB discharges and other hazardous chemicals from the company's plant in nearby Pittsfield.
"We work hard on this lazy river," a deep-voiced actor says as the camera lingers on the Housatonic, which GE was ordered to clean at a cost of $250 million by the EPA. "In the past three months alone, GE has removed more than 5,200 cubic yards of river sediments and 3,200 cubic yards of bank soil, making the Housatonic River a safe and beautiful place for everyone."
As the camera pans upward to a clear, blue sky, the announcer closes with the words, "GE, we bring good things back to life."
"GE is committed to doing our part for future generations," said GE press liaison Brandon Thayer following a special press screening of the ad. "We care about clean air and water."
The ad is one in a series touting GE's compliance with EPA-mandated cleanups of the environmental damage it has wrought. One such ad showcases the company's cleanup of the Hudson River, into which it dropped more than 1.3 million pounds of PCBs. Still other GE ads boast of the company's compliance with federal laws aimed at preventing future damage.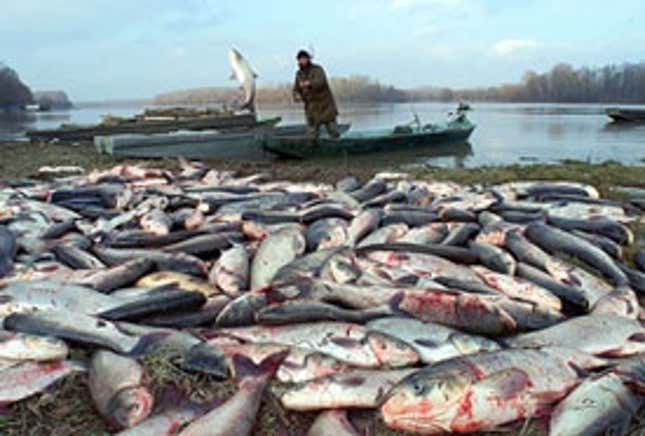 "The environment is important to GE. Maybe that's why last year alone, we spent $138 million on pollution-control equipment to minimize waste and reduce emissions," stated a 1999 commercial boasting of GE's decision not to appeal a failed challenge the 1990 Clean Air Act. "Fresh air, blue skies… GE is making this future possible."
The Housatonic commercial was first conceived in November 2001, more than two years after an EPA consent decree was lodged against GE and four years after the pollution-choked river was added to the EPA's Superfund National Priorities List.
"At GE, we're committed to making your world better," a print version of the ad states. "That's why we're involved in 87 active federal Superfund sites."
According to Thayer, GE has donated more than $400 million to cleanup sites around the U.S. since 1990. He added that the company spends millions more each year conducting its own research to determine which substances should qualify as contaminants and which should be freed from government restrictions.
"GE will continue to do everything in its power to protect our greatest resource: our planet," said Thayer, reiterating the company's commitment to the mandatory cleanup of polluted sites near its manufacturing plants. "After all, it's the only one we've got."
Next week, a new ad showcasing GE's work cleaning up the grounds of a Malvern, PA, elementary school is slated to make its debut. After GE was forced to remove 41,000 cubic yards of contaminated soil from the school's playground area, it installed new recreational equipment and athletic facilities on the site. The ad, which cites GE's playground-equipment donation, features a delighted child on a slide and a voiceover stating, "GE knows you've got to give just a little… to get a smile in return."