MONTCLAIR, NJ—27-year-old LeeAnne Copeland's decision to consume an entire box of Valentine's chocolates over the course of five days led her boyfriend of 10 months to end their relationship Monday.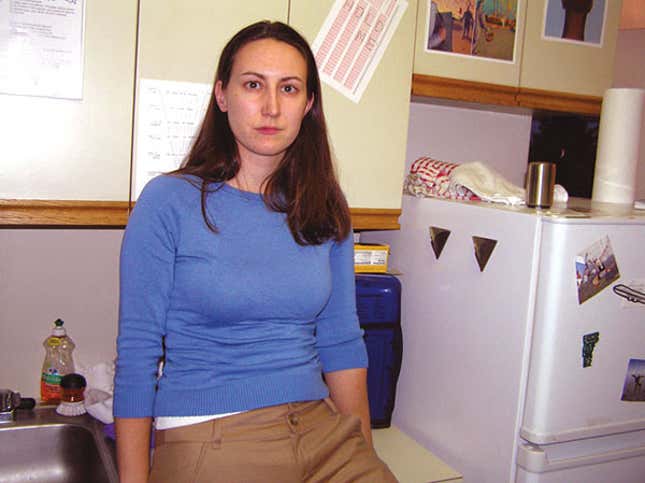 Edgelords Explain Why They Love Elon Musk
Michael Kristoff, 27, a part-time bartender, gave Copeland a two-pound, red-satin-lined box of Russell Stover premium assorted chocolates on Valentine's Day. According to Kristoff, Copeland "really packed on the pounds" in the days that followed.
"It was noticeable," Kristoff said, describing a bulge on Copeland's midriff. "She seemed completely unaware of what she was doing to herself physically, and I found that very disconcerting."
The weight gain, which Kristoff estimated to be between three and five pounds, transformed the young woman into "kind of a porker," according to Kristoff.
"Before the candy, LeeAnne was an active person," Kristoff said. "She was always hopping around, straightening up her apartment, going to the gym."
However, the chocolate, coupled with a snowstorm that shut down much of the Northeast, "gave [Copeland] an all-too-convenient excuse" to spend a week watching DVDs and eating chocolate.
"For the next couple nights, when I'd come over I'd notice her stealing into the candy box, cramming her face," Kristoff said. "She even made a joke about it, telling me that she could see why they put Valentine's Day in February, when it was cold and snowy and there wasn't much else to do but eat. Like it was all a big joke to her."
Kristoff said he was repulsed by the sight of Copeland eating.
"I'd seen her eat before, but it was nothing like this," Kristoff said. "You could see chocolate dotting her teeth and tiny strings of saliva between her lips and traces of nougat and coconut on the corners of her mouth."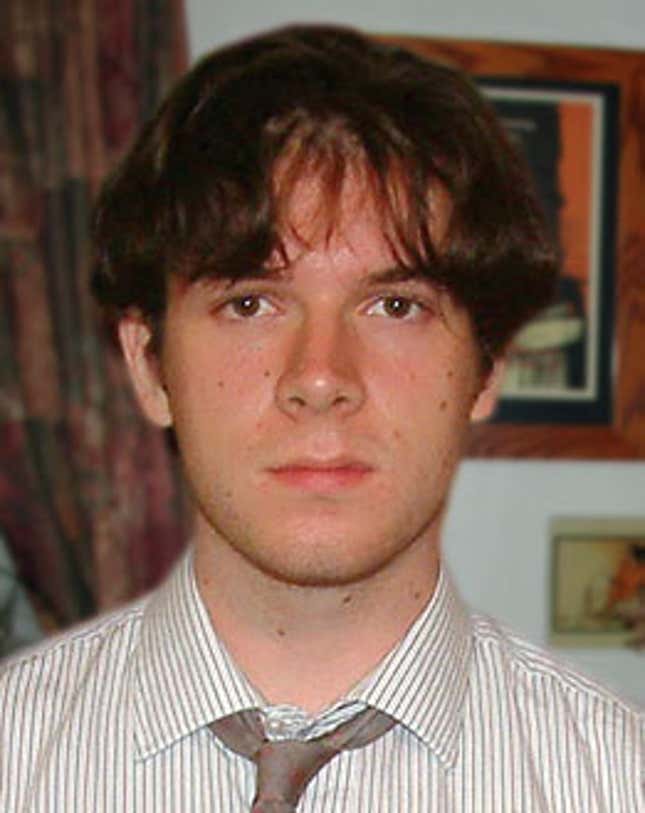 Kristoff added: "It made me sick."
Copeland initially refused to eat the chocolate, according to Kristoff.
"She was all, 'Oh, no, no, I can't eat all these, they're way too fattening,'" said Kristoff, impersonating Copeland. "She was trying to get me to eat most of the box, and was really stubborn about it."
"It's kind of ironic, considering how this has all panned out," Kristoff added.
Kristoff said that as he watched Copeland take her first, tentative bite of a strawberry cream, he had "this out-of-nowhere premonition."
"It struck me that the chocolate-eating could be a foreshadowing of things to come," Kristoff said. "If I took her out to a steak place for her birthday, would she finish her whole meal? And what about holidays like Thanksgiving? When I got to thinking about the wedding cake, that's when the alarm bells really went off."
Despite these strong reservations, Kristoff said he "remained in deep denial for several days."
"I tried to make it work," Kristoff said. "I tried to tell myself that maybe the old LeeAnne would come back once the chocolates were gone, but I didn't think I could wait it out."
Kristoff severed ties via a brief e-mail.
Copeland said the sudden breakup had left her devastated, confused, and "so depressed I can't eat."
Reached for comment, Kristoff said: "It's too bad she didn't display a little bit of that self-discipline earlier… We might still be together today."