'It's Mountains,' Says Divine Being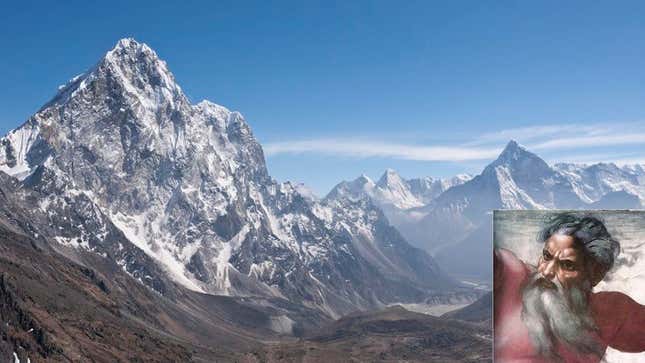 This Week's Most Viral News: September 29, 2023
THE HEAVENS AND THE EARTH—The Lord our God, Divine Creator and Ruler of the Universe, announced Wednesday that He considered mountains, not mankind, to be far and away the most impressive thing He had ever brought into being.
Calling the selection "not at all challenging" to make and "kind of a no-brainer," the deity explained that while He felt the human species was a good creation and worthy of praise, a human being simply paled in comparison to the sheer awesomeness of a snowcapped 20,000-foot mountain.
"Mountains, above all else, are undoubtedly my most splendid creation," God proclaimed. "Mountains are incredibly tall. They are also miles wide and are filled with millions upon millions of tons of earth. These facts alone make them objectively more impressive than human beings."
"Mankind is a good creation, as are the rest of the creatures that roam the earth, but eventually all humans grow old and die," He continued. "Mountains last forever."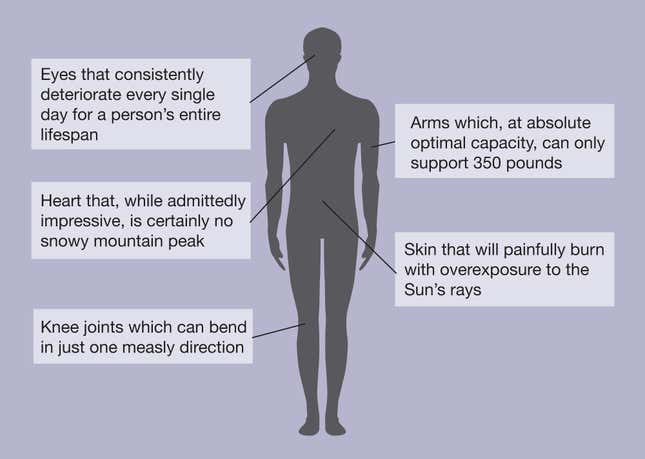 Calling the geological structures the most important creation to Him, living or dead, of any on the entire planet, the Supreme Being stated that all one needed to do was stand a human being side by side next to a mountain to see how "clearly superior" a mountain would be in virtually every measurable category.
He Who Commanded Light to Shine out of Darkness told reporters that mountains were significantly more pleasing to look at than people, primarily because mountains could be seen from very far away, featured numerous interesting topographical features, and did not grow more unattractive with time the way people did.
He also noted that mountains contained slopes, outcroppings, valleys, peaks, and intricate hidden cave systems, all of which were "in and of themselves" more impressive than humans, mainly because man only had a "face, body, and that's all, really."
"The reason there are far many more humans than mountains is because humans are far more disposable than mountains," He said. "I would not be particularly upset if a large number of humans perished, but if a single majestic mountain were to somehow leave this earth, that would be a very upsetting event."
The all-knowing, all-powerful being went on to state that humans were not even among His top-10 most awe-inspiring creations, adding that it was "a little bit presumptuous" that mankind would even consider itself to be in the same category as, say, dinosaurs or oceans.
The latter, He said, came close to mountains, but "can't compete when you factor in that some mountains also have avalanches, and avalanches are incredibly impressive."
The Lord also pointed out that while it was physically impossible for a human to kill a mountain, the rocky behemoths could easily slaughter a person and did so nearly every day, a fact that He said was "just another reason mountains are categorically better."
"I only wish I had made more mountains," said God, remarking that whenever He got a chance He shifted around a few tectonic plates to make his favorite mountains taller. "I love to watch a mountain shooting plumes of molten lava thousands of feet into the air. Nothing a human being can do will ever be able to match that."
"That is why mountains will continue to stand long after humans are gone." God added.