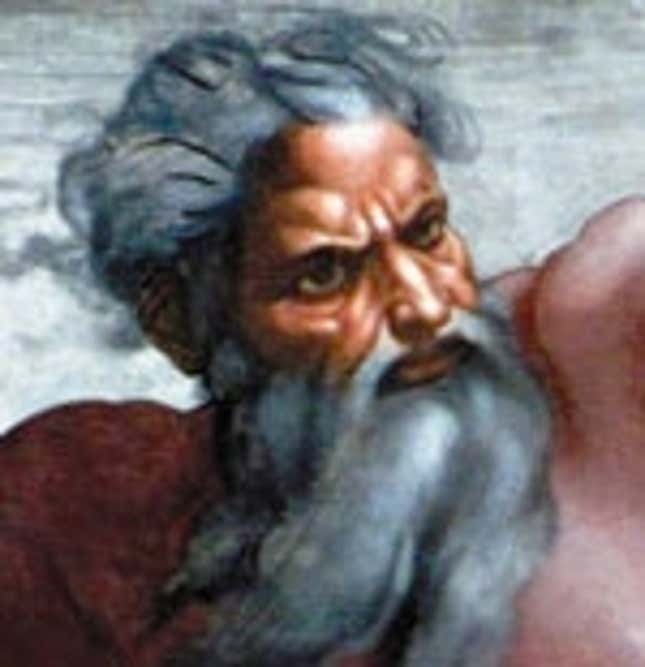 JERUSALEM—In what theological and meteorological authorities are calling "a wrathful display of Old Testament proportions," the Lord Almighty re-flooded the Middle East Tuesday, making good on last week's threat to wipe the region clean if there was not an immediate halt to the bloodshed between Arabs and Jews.
Americans Describe What It's Like Surviving A Mass Shooting
The Lord made the decision to go ahead with His second Great Flood after last-ditch U.S.-Saudi peace initiatives were rejected Monday night.
"The Lord thy God has warned you and warned you, but you have, in your hatred and selfishness, chosen to turn away from Him," read a press statement from God, delivered by seraphim and cherubim acting as His earthly agents. "Prepare now to face His wrath and be drowned beneath the cleansing waters of His righteous rage. Children of Israel and Palestine, you who would not repent your sinful ways and live together as God's children, prepare to face your doom under the unstoppable deluge of the Lord's retribution."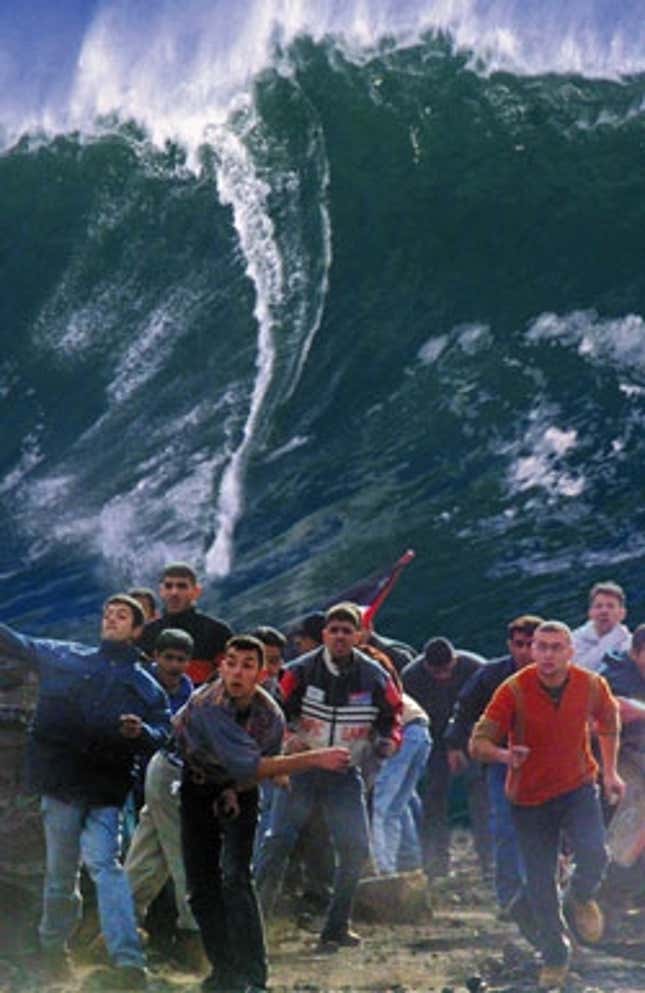 As of press time, a torrential rain continues to fall on Israel and the West Bank, with the downpour expected to continue for another 39 days and 39 nights. Thus far, flood waters have risen more than 200 feet, drowning most of the humans and animals in the vicinity. The few remaining survivors, most of whom cling to pieces of driftwood, have made desperate pleas for mercy, but their cries have fallen on deaf ears in Heaven, with the Lord refusing to stem the raging waters.
Though regretful over the severity of God's punishment, Mideast peace negotiators nonetheless praised Him for coming up with the first-ever viable solution to the ongoing crisis.
"Yahweh, or Allah, depending on what name you choose to call Him, has finally brought to bear upon this place a direct route to peace," said former president Jimmy Carter, who in 1978 brokered the Camp David Accords, one of the region's many short-lived peace agreements. "Lord knows that I and many others before and since Camp David have done our best to find a way for these two peoples to stop the killing and hatred, to no avail. But God, in His infinite wisdom, realized that it just isn't worth it anymore, and that the best thing to do is cut His losses, drown the whole lot of them, and start fresh once the raging waters subside."
In spite of repeated warnings from God, the flood came as a major surprise to Israeli and Palestinian leaders, who believed He would keep the promise He made following the Great Flood of Noah never to drown the planet again. Confident that God would honor the "Rainbow Covenant," Israeli Prime Minister Ariel Sharon and Palestinian leader Yasser Arafat rejected the 11th-hour peace deal proposed by the joint U.S. and Saudi delegation.
"I believe Arafat and Sharon thought the Lord was bluffing and wrongly assumed they could call His bluff rather than make peace with each other," said Timothy Uselmann, a professor at Harvard's Center For Middle Eastern Studies. "Evidently, they were wrong. God has sent a strong message here: Obey His commands, or face certain peril at His hand."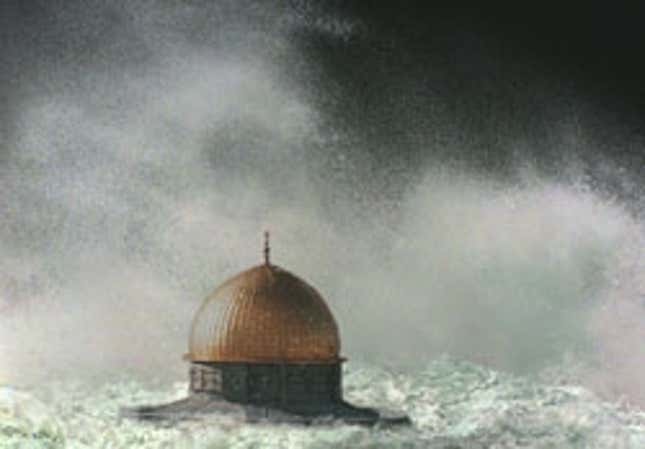 Speaking on behalf of the Lord, an unnamed, non-denominational representative of Heaven said: "God only promised humanity that He would never again flood the entire Earth. He never said He wouldn't flood specific areas."
The most recent, clearest sign of the Second Deluge came last Thursday, when a tersely worded press statement from God's angelic hosts ominously stated, "If there are any species native to the area that you would prefer not to see go extinct, we strongly suggest you begin gathering them two by two."
In spite of this and other such warnings, Palestinian suicide bombings and the Israeli military's West Bank tank assault continued after God's April 21 cease-fire deadline passed.
"For too long, thou hast ignored the entreaties of thy Lord to let go of your wickedness and hatred and live together in peace, My children," God said. "Thou hast refused the lion to lie down with the lamb, and My rod and staff have been of no comfort to you. Instead, you have continued to kill each other without ceasing. The time has come for that to stop. You want to keep running each other over with tanks and strapping dynamite to yourselves, killing women and children in pursuit of your extremist political positions, that's just fine. Let's see how well you carry out your murderous agendas under 800 feet of water."