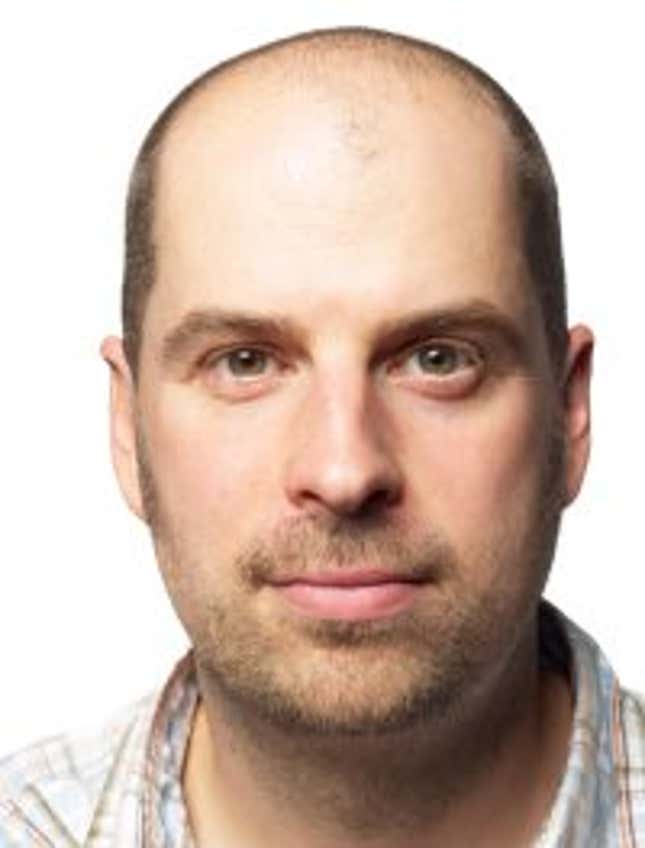 Christ almighty, here we go again. Just when I think I can finally get in a good night's sleep, those upstairs neighbors of mine start silently going to town on each other again like a couple of goddamn cats in heat, I imagine.
This Week's Most Viral News: September 29, 2023
It's like, take a day off, you two! How can they possibly have the energy to inaudibly screw the living bejeezus out of each other every single night in every conceivable position until the sun comes up, as I am assuming they must do? Really, to ceaselessly and without making a sound indulge in a veritable cornucopia of unimaginably debauched carnal pleasures for hours on end for all I know because I have no actual evidence—it's just not normal!
And to think, after months and months and months of this, they have the nerve to look confused and frightened when I glare at them in the hallway and say, "Have fun, perverts."
Now don't get me wrong, I firmly believe in "live and let live," and I'm not some prude who gets offended by people having intimate relations with one another. That's their business. But to keep me awake half the night with the kinky filth that I am for no real reason convinced is quietly happening up there is just plain inconsiderate. Sometimes I have the feeling that they're getting so out of hand that I'm forced to bang on the ceiling with a broom handle until one of them finally shouts, "Knock it off, you psycho! We're trying to sleep!"
Yeah, nice try. I know what I graphically imagine you're really doing up there.
Boy, assuming they're home at all, tonight is even worse than the time I presumed they were having a totally soundless orgy. I couldn't stop tossing and turning with all of that silent, oiled-up writhing and partner-swapping that was no doubt going on up there, if I had to guess. Just the completely groundless thought of those naked, sweat-slickened sickos taking that many drugs and doing God knows what to each other with hundreds of high- end, whisper-quiet, German-manufactured sex toys—it's disgusting. What I'd really like to know is how those four dozen people I didn't even hear come up the stairs are able to live with the apparently inaudible, deviant versions of themselves I've mentally conjured up.
In any case, that whole fiasco was almost enough to make me long for the days when, without either of those two degenerates making so much as a peep, she was most likely stepping really hard right on his genitals with a dirty, 16-inch leather stiletto boot and then making him lick the whole damned thing clean!
Well, enough is enough. If I'm going to continue to suppose that the two of them insist on nightly fulfilling their every noiseless, twisted sexual fantasy, then something's got to be done. There's no other way around it: I'm going to have to strip naked, cover myself in cake batter, march right up there, kick the door in, and start paddling myself bloody with a wooden pizza peel while screaming, "How do you like it, huh?! How do you like this, Mrs. Regina!" over and over again. It's the only solution.
And after that, I'll have to do something about those downstairs neighbors who are always jumping up and down on their bed in the middle of the night and screaming.