MOUNTAIN VIEW, CA—Executives at Google, the rapidly growing online-search company that promises to "organize the world's information," announced Monday the latest step in their expansion effort: a far-reaching plan to destroy all the information it is unable to index.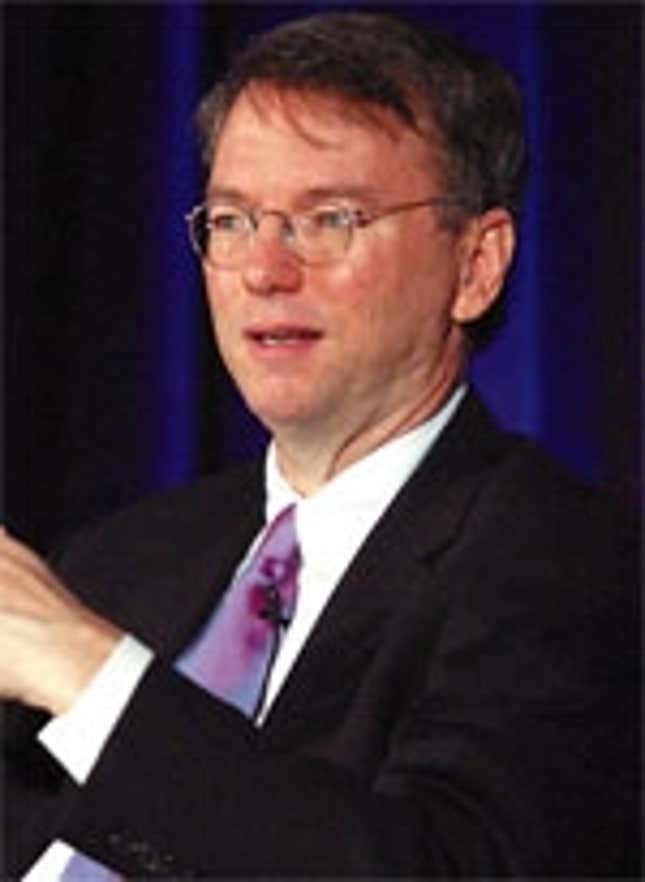 This Week's Most Viral News: September 22, 2023
"Our users want the world to be as simple, clean, and accessible as the Google home page itself," said Google CEO Eric Schmidt at a press conference held in their corporate offices. "Soon, it will be."
The new project, dubbed Google Purge, will join such popular services as Google Images, Google News, and Google Maps, which catalogs the entire surface of the Earth using high-resolution satellites.
As a part of Purge's first phase, executives will destroy all copyrighted materials that cannot be searched by Google.
"A year ago, Google offered to scan every book on the planet for its Google Print project. Now, they are promising to burn the rest," John Battelle wrote in his widely read "Searchblog." "Thanks to Google Purge, you'll never have to worry that your search has missed some obscure book, because that book will no longer exist. And the same goes for movies, art, and music."
"Book burning is just the beginning," said Google co-founder Larry Page. "This fall, we'll unveil Google Sound, which will record and index all the noise on Earth. Is your baby sleeping soundly? Does your high-school sweetheart still talk about you? Google will have the answers."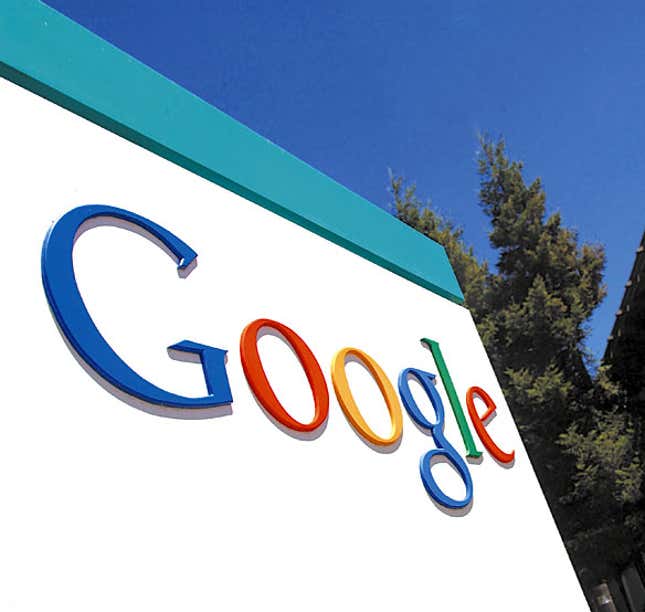 Page added: "And thanks to Google Purge, anything our global microphone network can't pick up will be silenced by noise-cancellation machines in low-Earth orbit."
As a part of Phase One operations, Google executives will permanently erase the hard drive of any computer that is not already indexed by the Google Desktop Search.
"We believe that Google Desktop Search is the best way to unlock the information hidden on your hard drive," Schmidt said. "If you haven't given it a try, now's the time. In one week, the deleting begins."
Although Google executives are keeping many details about Google Purge under wraps, some analysts speculate that the categories of information Google will eventually index or destroy include handwritten correspondence, buried fossils, and private thoughts and feelings.
The company's new directive may explain its recent acquisition of Celera Genomics, the company that mapped the human genome, and its buildup of a vast army of laser-equipped robots.
"Google finally has what it needs to catalog the DNA of every organism on Earth," said analyst Imran Kahn of J.P. Morgan Chase. "Of course, some people might not want their DNA indexed. Hence, the robot army. It's crazy, it's brilliant—typical Google."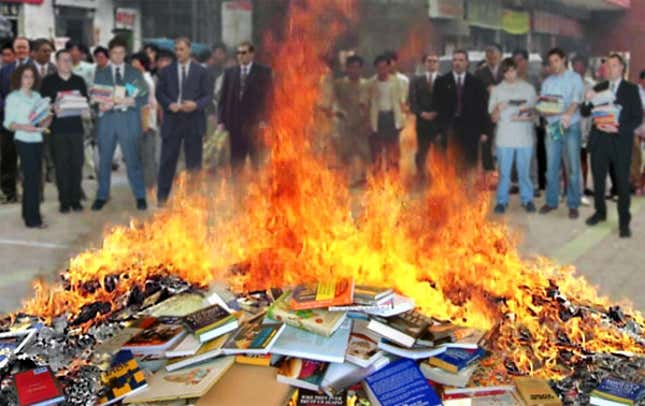 Google's robot army is rumored to include some 4 million cybernetic search-and-destroy units, each capable of capturing and scanning up to 100 humans per day. Said co-founder Sergey Brin: "The scanning will be relatively painless. Hey, it's Google. It'll be fun to be scanned by a Googlebot. But in the event people resist, the robots are programmed to liquify the brain."
Markets responded favorably to the announcement of Google Purge, with traders bidding up Google's share price by $1.24, to $285.92, in late trading after the announcement. But some critics of the company have found cause for complaint.
"This announcement is a red flag," said Daniel Brandt, founder of Google-Watch.org. "I certainly don't want to accuse of them having bad intentions. But this campaign of destruction and genocide raises some potential privacy concerns."
Brandt also expressed reservations about the company's new motto. Until yesterday's news conference, the company's unofficial slogan had been "Don't be evil." The slogan has now been expanded to "Don't be evil, unless it's necessary for the greater good."
Co-founders Page and Brin dismiss their critics.
"A lot of companies are so worried about short-term reactions that they ignore the long view," Page said. "Not us. Our team is focused on something more than just making money. At Google, we're using technology to make dreams come true."
"Soon," Brin added, "we'll make dreams clickable, or destroy them forever."