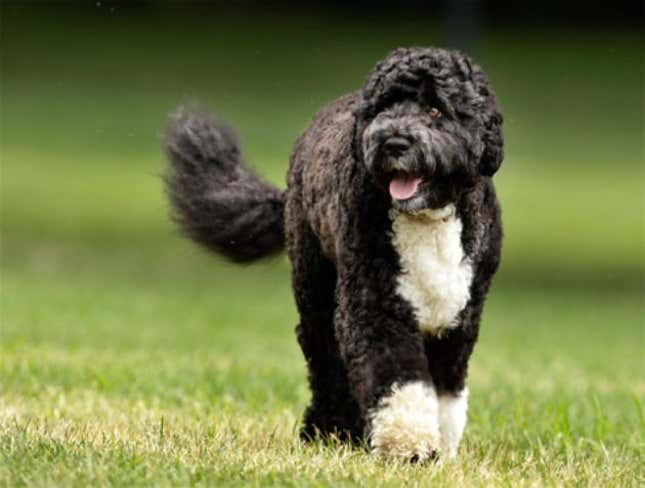 The GOP is contending Obama doesn't actually love his Portuguese Water Dog, Bo. Their claims include:
Obama rarely calls Bo good boy or scratches his ears.
The president admitted he "doesn't know" which day Bo gets his monthly heartworm preventative.
Obama has not clipped Bo's nail's once. The duty falls to others in White House staff.
Bo is often left to sleep in hallway while president receives his Daily Briefing.
Last year, Obama failed to step up and defend Bo when an internet user called dog "stupid looking."
Obama has not once taken his dog to visit the troops.
The president has only been photographed with Bo once in the past week.
Obama has never proven he knows how to throw a frisbee.
White House sources contend Obama does not even own Snausages.
Full coverage, including record-pacing opinions from the First Responders, Friday at 10/9c, on IFC TV.
This Week's Most Viral News: September 29, 2023